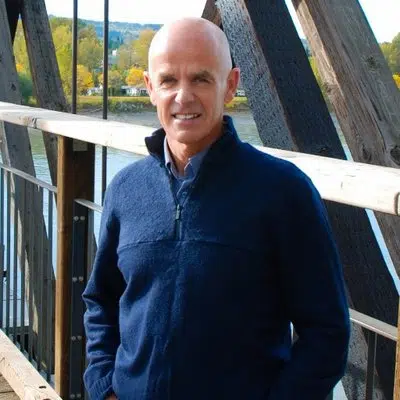 As the Premier mulls big changes to adapt to much harsher wildfire seasons, including better clean up of fuels from forest floors the idea is not new to the Mayor of Quesnel.
Bob Simpson has long advocated for a whole sale change in how we manage our forests to mitigate wildfires.
"As an example we spend hundreds of thousands of dollars, if not millions of dollars, every year to spray herbicides over our forest cover to knock back Apsen and other deciduous trees that are natural fire breaks. Then we wonder why we get these, as somebody down in the States would call, an epidemic of conifer trees that when you get these fires into them they just burn like crazy."
He says the current system provides zero incentive for municipalities to clean up interface areas.
Simpson says Aspen and other deciduous trees are not only fire resistant they also help prevent the spread of pests, like the pine beetle.