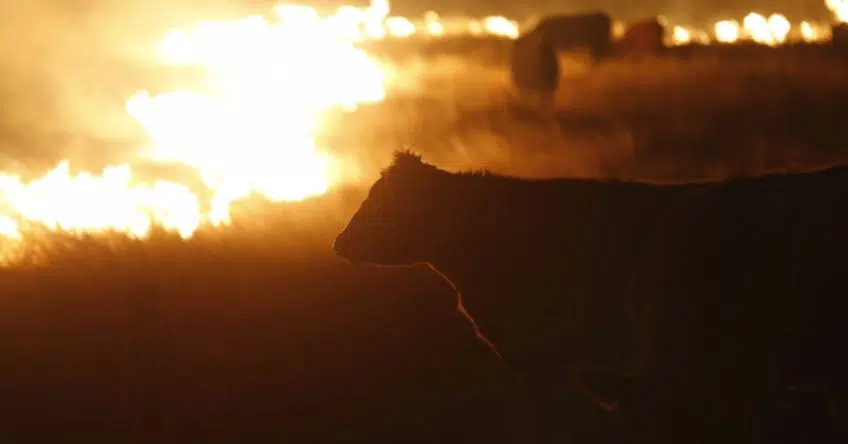 For the second straight year, the B.C cattle industry is being hit hard by wildfires.
Agriculture Minister Lana Popham says there are 13 thousand animals in areas impacted by evacuation alerts.
Popham says 12 thousand cattle are included in the total, with an unconfirmed report of 24 dead cattle.
"One of the things that we learned last year, which is critically important as part of our response, is for producers to be registered in our premises ID program, and this allows us to track the number of animals that are in certain areas."
Fire Information Officer Ryan Turcott says there are 563 fires burning in B.C, with 16 in the last 24 hours.
"Since April 1st of this year, there have been 1,937 wildfires that collectively have burned 629 thousand hectares of land. B.C Wildfire Services costs to date, since April 1st, are estimated to be at about $282.6 million dollars."
The forecast is calling for rain by the weekend.