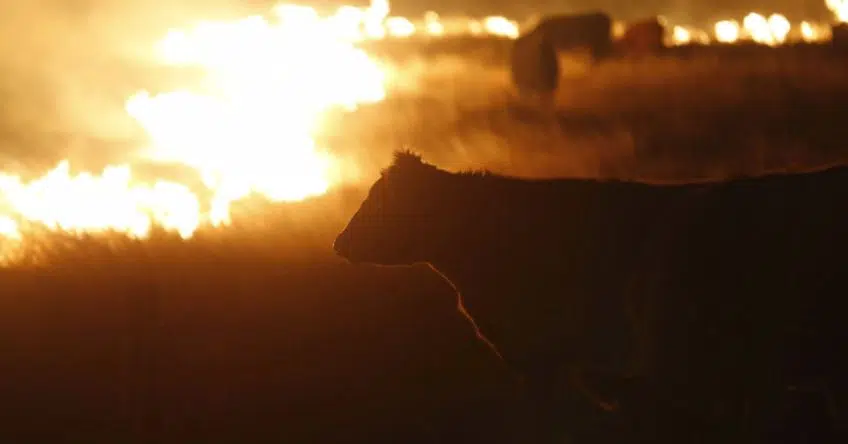 B.C ranchers have lost more than just cattle during the current wildfire season.
The General Manager of the B.C Cattlemen's Association Kevin Boon says the hardest hit area is Northern British Columbia.
"We certainly know we are losing infrastructure. There have been buildings lost. there are a lot of fences. a lot of people don't understand the cost and value of the fences that are out there. We have certainly lost a lot of them. In some of these other fires down south like the Snowy Mountain fire we know we lost some cattle there, but we haven't got a firm tally yet."
There are 13 thousand livestock in the areas covered by the evacuation alerts and orders.
12 thousand of those animals are cattle.