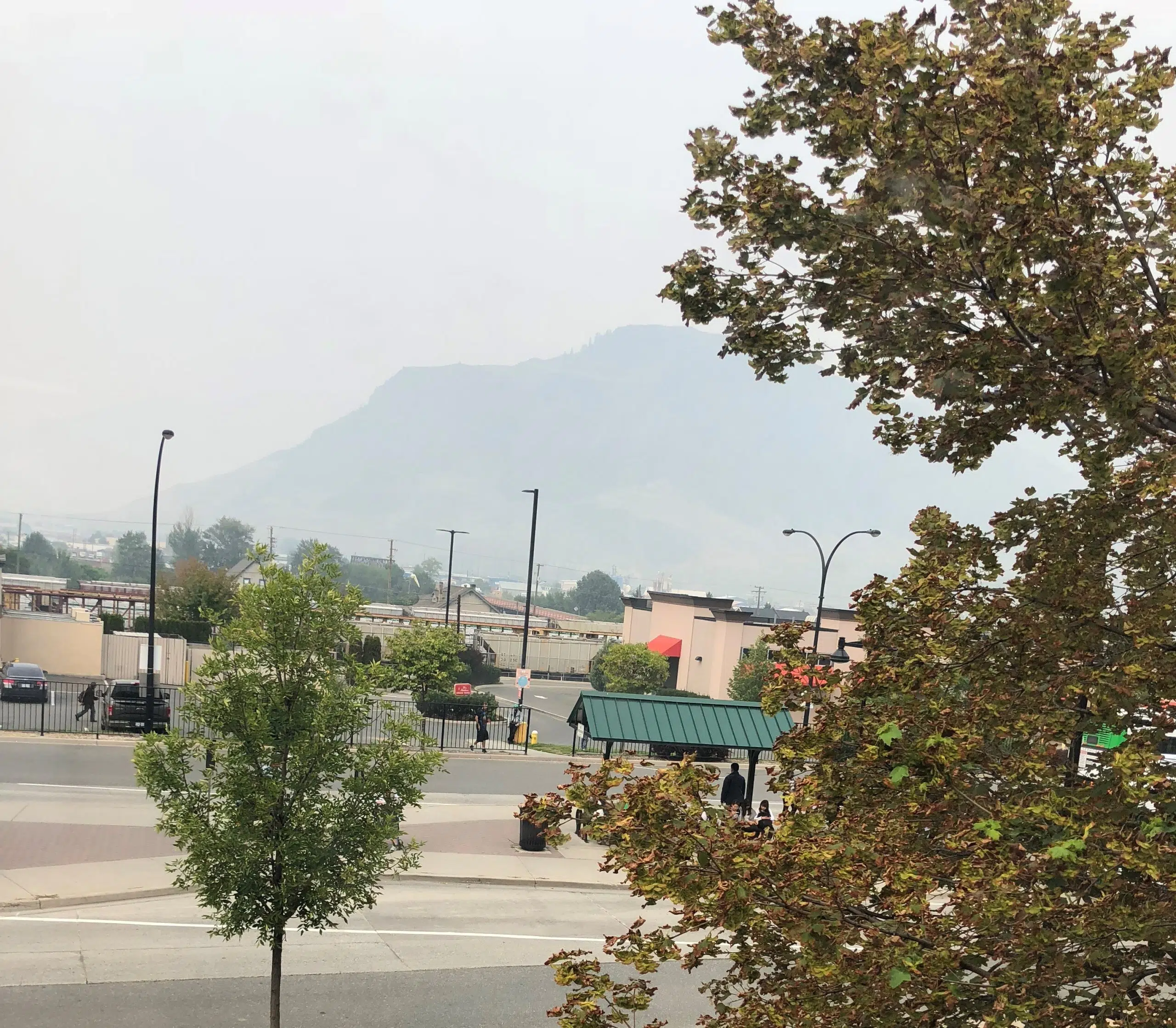 The on again, off again smoke problem in Kamloops is back.
The Air Quality Health Index is ten plus, which according to BC Environment Ministry Air Quality Specialist Ralph Adams, is a problem.
"The health index goes from one to ten and then it just stops. So that means there is a very high health risk. That index is being driven by smoke. In afterwards the change in the index under these conditions are due to the very high smoke concentrations. The other pollutants ozone and nitrogen dioxide are not having a significant impact on the index."
The smoke is expected to last into the weekend.