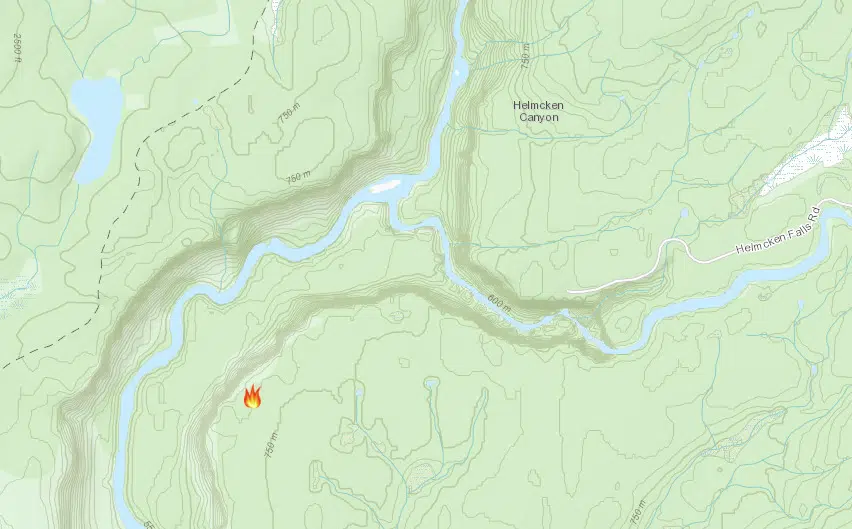 B.C Wildfire Service crews are having difficulties tackling new blaze burning in the Clearwater area.
Fire Information Officer Marla Catherall says the 37 hectare blaze is burning about 1.6 kilometres from Helmcken Falls in Wells Gray Provincial Park.
"We are dealing with visibility issues due to the smoke, and consequently, we don't have any ground crews on site today. Just because it is air access only, and if we put crews in, we need to make sure that we'll be able to take them out at the end of the day."
BC Parks shut down Helmcken Falls Road, the Canyon Trail, and the Helmcken Falls South Rim Trail, though at this time, the fire isn't threatening structures.
B.C Wildfire Service Provincial Information Officer Kyla Fraser says there have been only 11 new fire starts in the last 24 hours, bringing the total to 559 burning across the province.
"At this point it looks like the biggest challenge weather wise is going to be the smoke. Continued challenges with visibility in terms of our aircraft and detecting new fires and mapping existing ones."
The total firefighting bill is now over 300 million dollars.