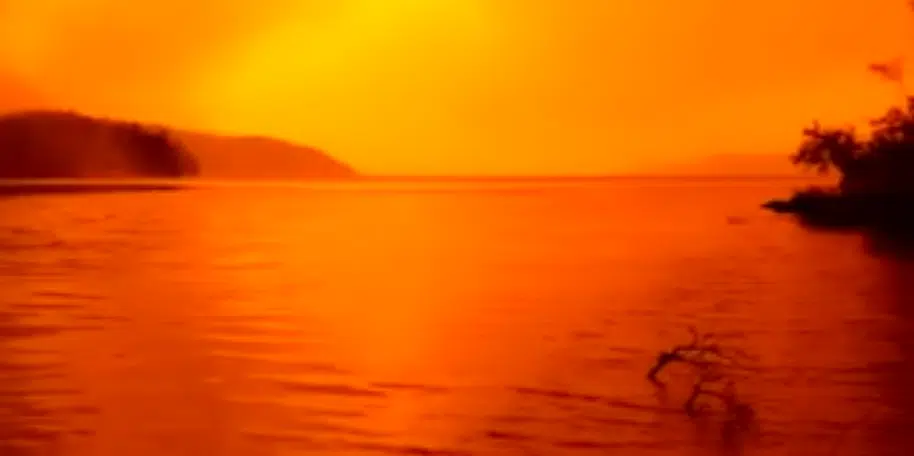 People who defied an evacuation order in Francois Lake now want the BC Wildfire Service to allow residents to return home.
Jared Johnson says the Wildfire Service moved to quickly to issue an evacuation order.
"Well what they were thinking was this fire was going to burn so hot it was just going to wash across the landscape. That was not the case. That was not exactly what happened here. People were prepared to leave if they had too. Some people definitely would have stayed even in the worst case scenario. I think that they did overreact slightly. I think that they definitely should be thinking about pulling back the order at least as far as Grassy Plains for now and allowing some of these people to get back into their houses."
Johnson says people have tried to bring them resources but they have been stopped.
He says with the quickest way in and out, the ferry, forced offline they have had to use other options.
"They have had that thing on lock down since this order went. We haven't managed to get any of our own supplies out here. A lot of people have taken to smuggling them in. We started up the south-side relief effort, I am one of the administrators of it, and that is where take some of the legal back roads, there are still some back roads that are not under order or alert, and drop of some goods for people to collect."
For its part the BC Wildfire is calling the Francois Lake situation "very difficult."
Provincial Fire Information Officer Kyla Fraser says it is a difficult decision to leave your home but when an evacuation order is issued people need to get out.
Fraser says if they don't then they are risking their lives and the lives of firefighters.
As far as the truckloads of firefighting equipment sent to help at Francois Lake that ended up being turned away.
"In regards to that equipment that was sent up there it was just determined that it was just not going to be effective given that specific situation. Just due to the conditions that were required in order for the equipment to run effectively. That decision was made through the BC Wildfire Service as well as the contractor on site that it would be released from the Babine complex."
The turning away of firefighting supplies sparked angry protests in nearby Burns Lake.