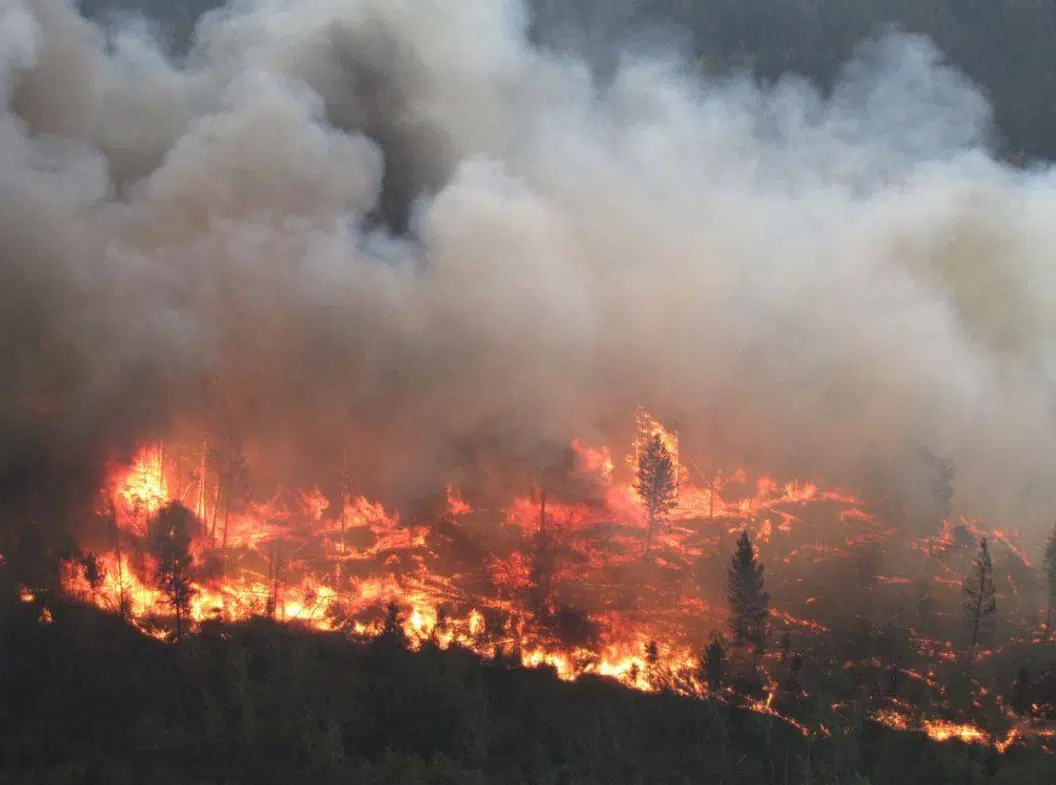 Some steady progress was made on the wildfire front over the weekend thanks to some cooler wetter weather.
However Fire Information Officer Kyla Fraser says the situation is still pretty ugly.
"There is currently 537 wildfires burning across the province. To date we have seen over 964,000 hectares burn."
Will this season surpass last year's record $1.2 million hectares burned?
"It is difficult to day but definitely this would be considered the second worst season we have had in terms of the number of hectares burned."
Fraser says crews are hoping to get a better handle in a fire that popped up Friday near Helmcken Falls in Wells Grey Provincial Park.
"That is a pretty difficult fire because it is air access only and there were a lot of visibility issues due to the smoke we were seeing. Hopefully now that, that smoke has cleared we will be able to make a little bit more progress on that one. But it currently is 37 hectares in size."
She says the northwest and southeast fire centres are still the two of highest concern.
In the Stikine where huge fires are burning causing the evacuation of Telegraph Creek Fraser says more rain is needed.
"In the Alkali Lake wildfires in the Stikine complex that one saw less than a millimetre of precipitation over the weekend. The cooler temperatures up there definitely did assist with tempering fire behaviour. Currently it remains at around 118,000 hectares in size."
In the Southeast Fire Centre the Meachen Creek wildfire still has Kimberley residents on edge.
"That one again seems to be a little static at the moment. Around 9,000 hectares in size and the evacuation alert for Kimberley is still in place."
Fraser says if the cool wet weather trend remains it will continue to lower the fire danger rating around the province and more importantly allow crews to knock down fires.
As for all the wildfire smoke Fraser says with a number of large fires burning we are not out of the woods yet.