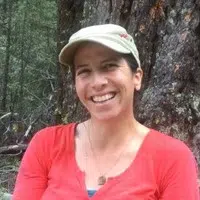 A local archeologist says the discovery of an ancient human bone when crews were working in Valleyview Drive underscores several important issues.
Joanne Hammond says it is a reminder of how rich Kamloops is in pre-contact indigenous historical sites.
And, she adds it is also a reminder both of old wounds but also the need for greater emphasis on preserving and protecting historical sites.
"In a lot of cases the local communities are aware of where the major sites are. It must be incredibly frustrating for those in the know because nobody has been silent about these things. To have been saying for so long that these sites are there and been ignored until it comes up and then everyone acts surprised. There is another really good case to be made for a much closer relationship with local indigenous people and more meaningful involvement in heritage management."
Hammond says only Victoria rivals Kamloops when it comes to the sheer number of pre-contact archaeological remains.