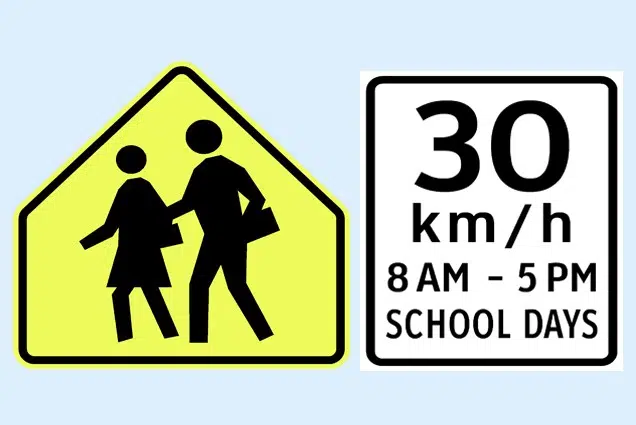 As kids make their way back into school this September, ICBC is giving drivers a refresher on their habits.
Road Safety Coordinator Christine Kirby says in the Southern Interior, one child walking or cycling is killed, with 42 children injured every year in school and playground zones.
"So last year, 7,900 drivers were ticketed for speeding in school zones, playground zones in B.C."
For those drivers who don't heed the signs when school buses are stopped…
"They certainly can be fined for it, and it's a very dangerous procedure because if the school bus is stopped with a stop sign out, chances are, there's kids in front of it."
Start at 8 a.m every school day and ending at 5 p.m, the 30 kilometre an hour school zone speed limits are in effect.