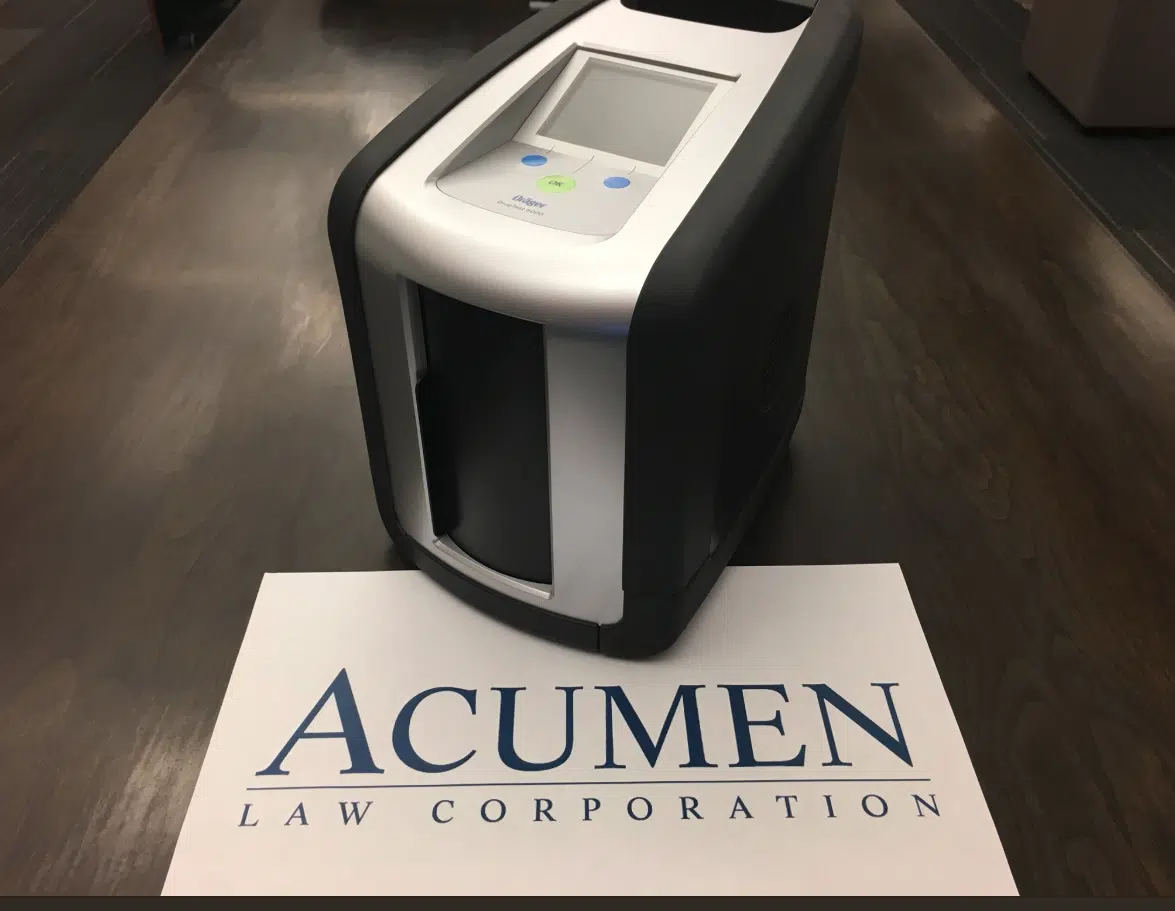 Acumen Law has got its hands on the Draeger Drug Test 5000, the controversial device mandated by the federal government to test drug impaired drivers.
Lawyer Paul Doroshenko says after putting the device through its paces they have determined a test for cannabis takes a minimun of ten minutes.
"Ten minutes once the thing actually gets to the point that it has started and it goes the full ten minutes for cannabis. It detects more than just Delta 9 THC. In large doses it will detect other chemicals, analytes, that are found in cannabis or that you may expect to have in your body."
And as far as timing Doroshenko says the ten minutes is just for the test cycle never mind actually gathering a saliva sample.
"But when you start talking a really intrusive test where you have got to rub this thing around in your mouth for four minutes. I will you the manufacturer says one minute and then check it and then continue on. Every time we have done it in the office it has been very close to four minutes. If you look at the timeline it is really hard to say how the court would find this in compliance with the Charter of Rights."
Doroshenko, who has already raised concerns about the rate of false positive results in cold weather, says the mouthpiece and the machine have different optimal temperature ranges.
"So the mouthpiece is between five and 30 degrees and the instrument will function between four and forty degrees. Imagine you have a mouthpiece that has been in the trunk of a police cruiser. It gets to minus-40 in Alberta."
Minus-40 is also pretty common winter temperatures in a lot of B.C. as are temperatures of over 30 degrees in the summer.
And Doroshenko says a new threat has emerged around his concern over the likelihood of false positive test results.
"The manufacturer admits in its documents that it does not know what type of food could leave you with these analytes in your body. It is possible there are different types of food that can cause you to get a false positive."
Doroshenko says Acumen Law will work with an Alberta cannabis company to continue to test the device on people using marijuana to more finitely determine what it can and cannot detect.