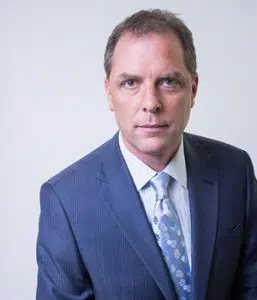 A lawyer who is casting serious shade on the device mandated by the federal government to test for drug impaired driving is congratulating Kamloops on giving it a pass.
Acumen Law's Paul Doroshenko says the Draeger Drug Test 5000 provides a number of key concerns including the limited temperature range it can operate in and the rate of false positive results.
Doroshenko says the City of Kamloops is right in avoiding the device to test for drug impaired drivers when marijuana becomes legal next month.
"For the most part, it's going to be the RCMP making the first orders. And I think a lot of places are very concerned about cannabis users. Kamloops making that decision at this point, you know, it's not just the cost of the machine, it's also the cost of the training of the officers. So its not an unreasonable decision for them to make that step at this point."
Doroshenko says the issue of accurately testing drug impaired drivers remains.
"But the problem that we've got, and it's still the ongoing problem we've got is we have no way to detect people who are impaired by cannabis. Because it doesn't show up in physical manifestations. It really is an issue of your cognitive ability, your ability to think is what is impaired, and we really don't have a good test for that at this point. And it surprises me that the federal government didn't invest in actually coming up with a test."
Kamloops Mayor Ken Christian after consulting with the city's RCMP detachment, said the city will not use the Draeger device, rather rely on specially trained officers to test suspected drugged drivers.