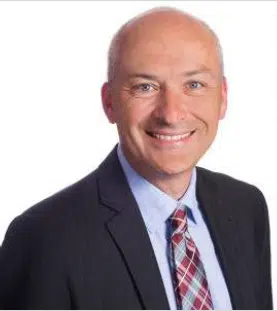 A New Westminster candidate for Council is growing increasingly alarmed the province may beheaded for a record low voter turn out in next month's municipal elections.
Daniel Fontaine says three things are in play that are either causing confusion or robbing candidates of time and means to raise their profile.
"The first one is the fact that this is the first election that is taking place in October, not November. And the date's been moved up as a result of a number of rural communities asking for the elections to not be taking place in November. But what's happened is we've lost a crucial month of campaigning in that post labour day period."
Fontaine says new legislation restricting how money can be raised is also crimping candidates ability to afford to advertise.
And then he says, the proportional representation campaign running at the same time is causing confusion.
"All three of those factors I think, are leading to potentially record low voter turnout. So what I'm saying is we really have to look at the Union of B.C Municipalities, and in the case of Metro Vancouver region, and in fact, even Elections B.C should be doing more in the next 40 something days to help eliminate any confusion with the voters as to what's happening this fall, and that there is in fact, a civic election campaign taking place."
Municipal Elections will be held October 20th.