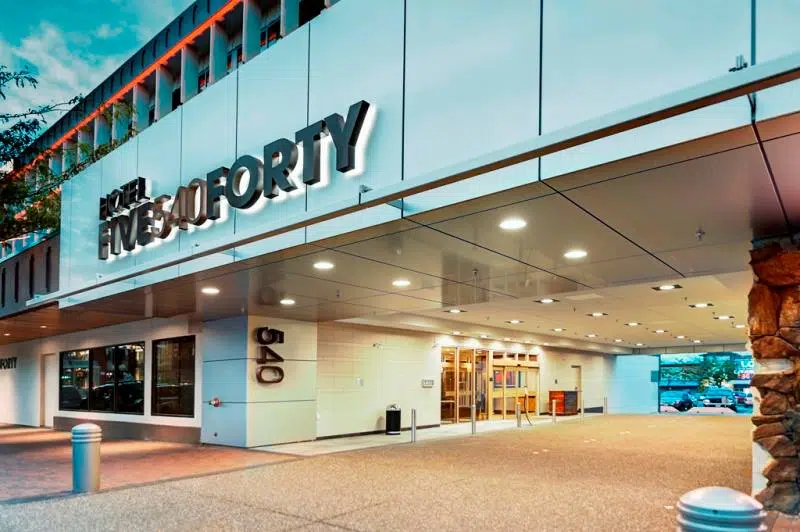 Hotel 540 in downtown Kamloops will be closing its doors for five months.
General Manager Bryan Pillbeam says the hotel will undergo a major renovation starting November 1st to the Marriott brand, becoming a Delta hotel.
Pillbeam says the cost is north of eight million dollars.
"Excited for the major renovation to both public areas guestrooms and everything in-between, and a new bar, restaurant and a food and beverage concept which will be totally different."
Pillbeam says it will re-open in April of 2019.