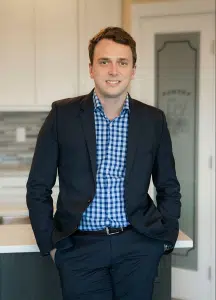 A local Kamloops realtor says the trend of deep pocketed buyers fleeing Metro Vancouver and flooding into Kamloops is continuing.
Brendan Shaw says, especially for single detached homes on the market, they are seeing some bidding wars with deep pocketed buyers from the coast.
Shaw says it is also the time of year..
"We have school and classes getting back into gear, people coming back from vacation. We saw a lot of people in August that were looking for quick closes. So people coming up from Vancouver with cash, where they're essentially coming through with everything but a subject free offer, you know, maybe just a couple of days for a home inspection and that's it. Cash deals."
Shaw says it is to some degree still a sellers market.
He says there is torrid competition in the multi-family unit market but it is single detached homes where the market remains red hot.