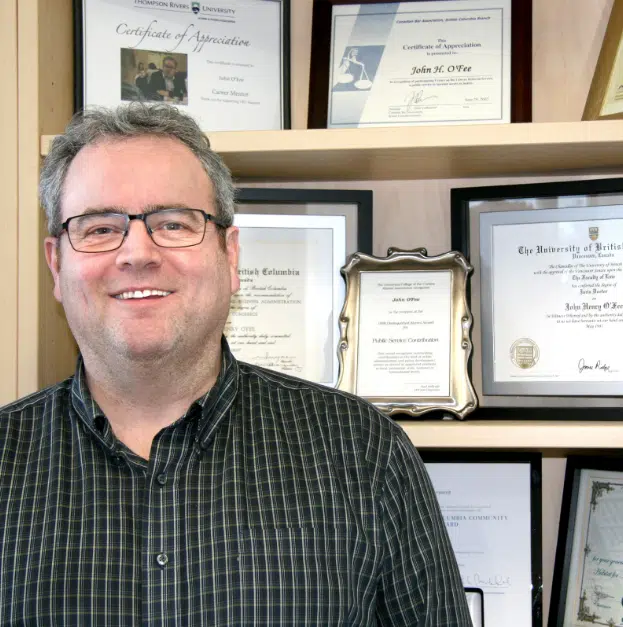 After years out of the political spotlight, former Kamloops councillor John O'Fee is back.
The former Chair of the Interior Health board is running for a seat at the Kamloops School Board.
"School board is a great opportunity I think, to engage in some public service, and quite frankly, it doesn't have the same kind of time commitments being on council does. And my current position as a lecturer at the university doesn't really lend itself to the council schedule quite so well."
O'Fee says his past experience would be a benefit if elected to trustee.
"I think there's some bridges that we can build between the public school system and the university, I think that there's some big capital projects coming up that I can lend some expertise to, and I think I can make a positive contribution to my community there."
This year's election goes October 20th.