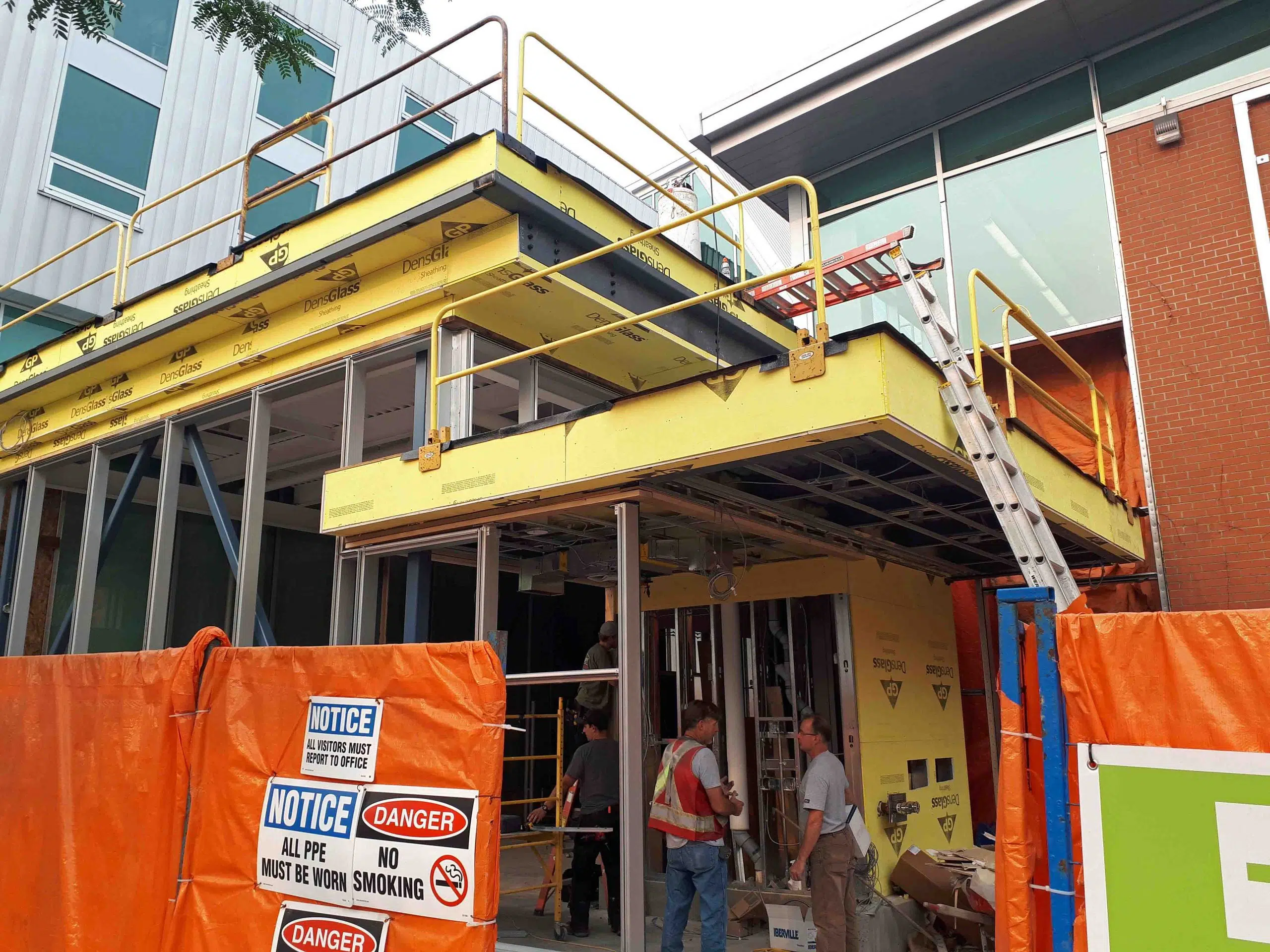 The construction of a new entrance in front of the Kamloops Art Gallery on Victoria Street inside the Thompson Nicola Regional District building has had a big impact on attendance.
That's the word from Margaret Chrumka, the Executive Director.
"For most of 2018 we have been impacted by renovations. First the library and then starting in May the front entrance and people have been asking me how we have been faring. Overall we have seen a 20 per cent decrease at the gallery and a decrease of sales in the store."
The front entrance was redesigned to better use the space  and create a large foyer for hosting events.
(Photo credit: TNRD)