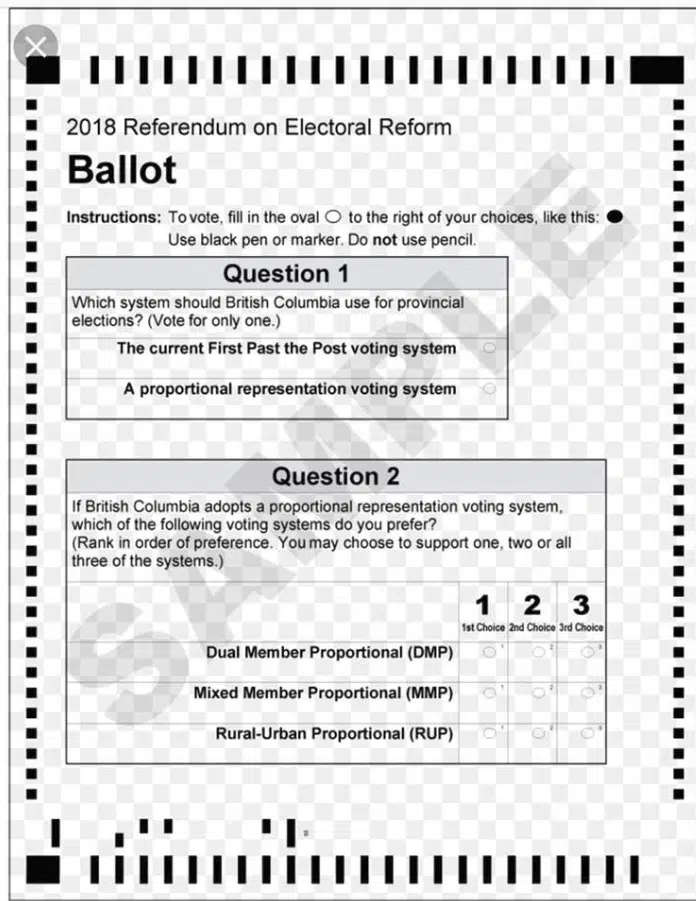 The leader of the BC Liberals has thrown the gauntlet down challenging the Premier to a proportional representation debate.
"Will Premier agree to openly debate the pros and cons of his referendum?"
Andrew Wilkinson says very few people are paying attention to the proportional representation referendum and the Premier has an obligation.
"The Premier of the province has a special position and it is accountable to the public. This is one where the Premier needs to be out there and seen to be publicly accessible and accountable on this referendum. I have trouble imagining why he wouldn't agree to get the awareness up in the public and to educate people about their choices. We are asking for Premier Horgan to come and debate with me and we are happy to do it basically anywhere and anytime."
Wilkinson says ideally the debate would take place after the ballots have been sent out in the mail next month by Elections BC.
He says then it will be top of mind for voters who won't throw those ballots away like so much junk mail.
Wilkinson added if BC Green Party leader Andrew Weaver also demanded to take part in the debate than he is more than welcome.
Elections BC will mail out the ballots beginning October 22nd.
Those ballots must be mailed back in by November 2nd.