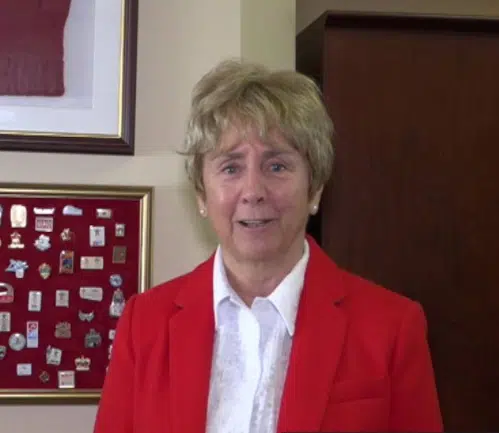 A former Olympic medalist, current Senator, and the woman dubbed Canada's sweetheart says she feels let down by the World Anti-Doping Agency reinstating Russia.
Nancy Greene Raine says while she feels for the clean Russian athletes caught up in the ban, it seems WADA is excusing Russia's systemic doping and that is wrong.
"I'm just, I think like everybody else, very disappointed. Sport has become very, very commercial. You know, all the sponsors, everybody in sport wants to see record broken. But if you do it using drugs, it's wrong in my opinion. So I think the only way to do it would be to move WADA into the United Nations and have it be funded by everybody in the world and be completely independent from any of the sports associations."
Greene Raine says many athletes have a fierce will to win and will feel increased pressure to dope in order to compete with drugged athletes.