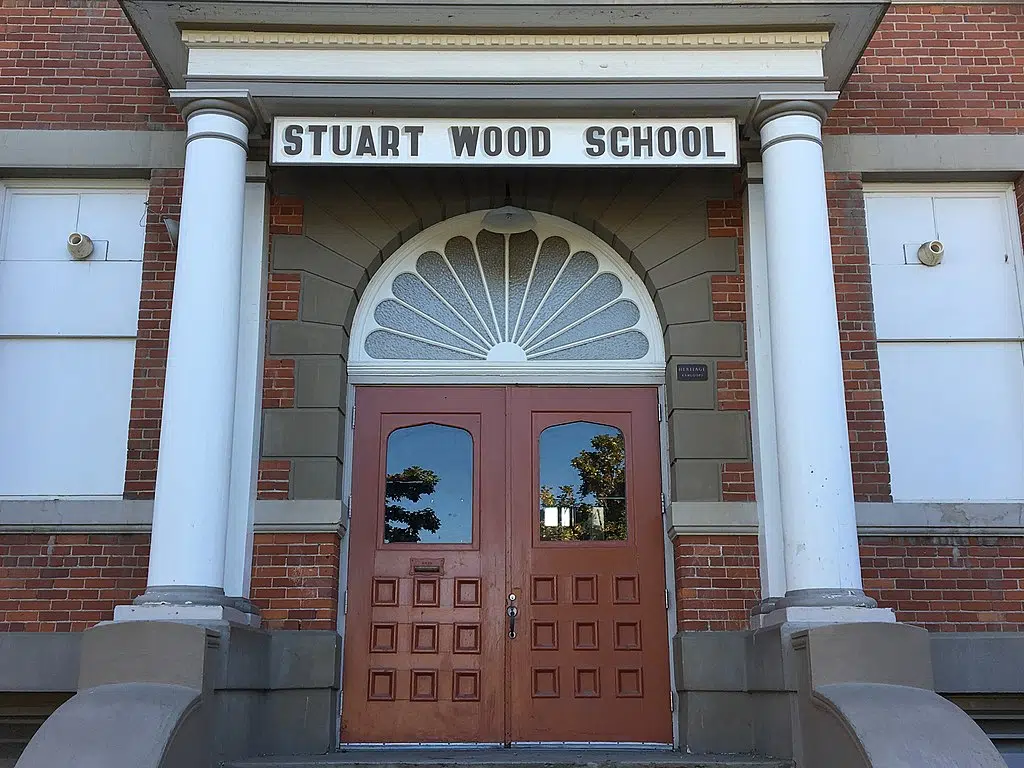 By a vote of five to three, Kamloops Council has approved spending 200 thousand dollars on improvements around the old Stuart Wood School.
The goal is to make the area around the site safer and more functional while a proposal for a First Nations civic cultural centre moves forward.
Councillor Ray Dhaliwal supports the improvements which among other things would remove existing fencing and replace it with decorative material along Third avenue and St. Paul street.
"How bad it  is with the fencing it does look like a jail yard and i agree with the new building being built right across from it. People would be looking out from there. There spending money on theirs, but the city isn't spending any money to enhance our area. "
However Councillor Denis Walsh who voted no says the site could be used as a potential new school site downtown.
"At this stage I don't think we should be doing anything to that property until we have it in writing that we have the permission to change that school."
The Tk'emlúps te Secwépemc First Nation supports the spending.