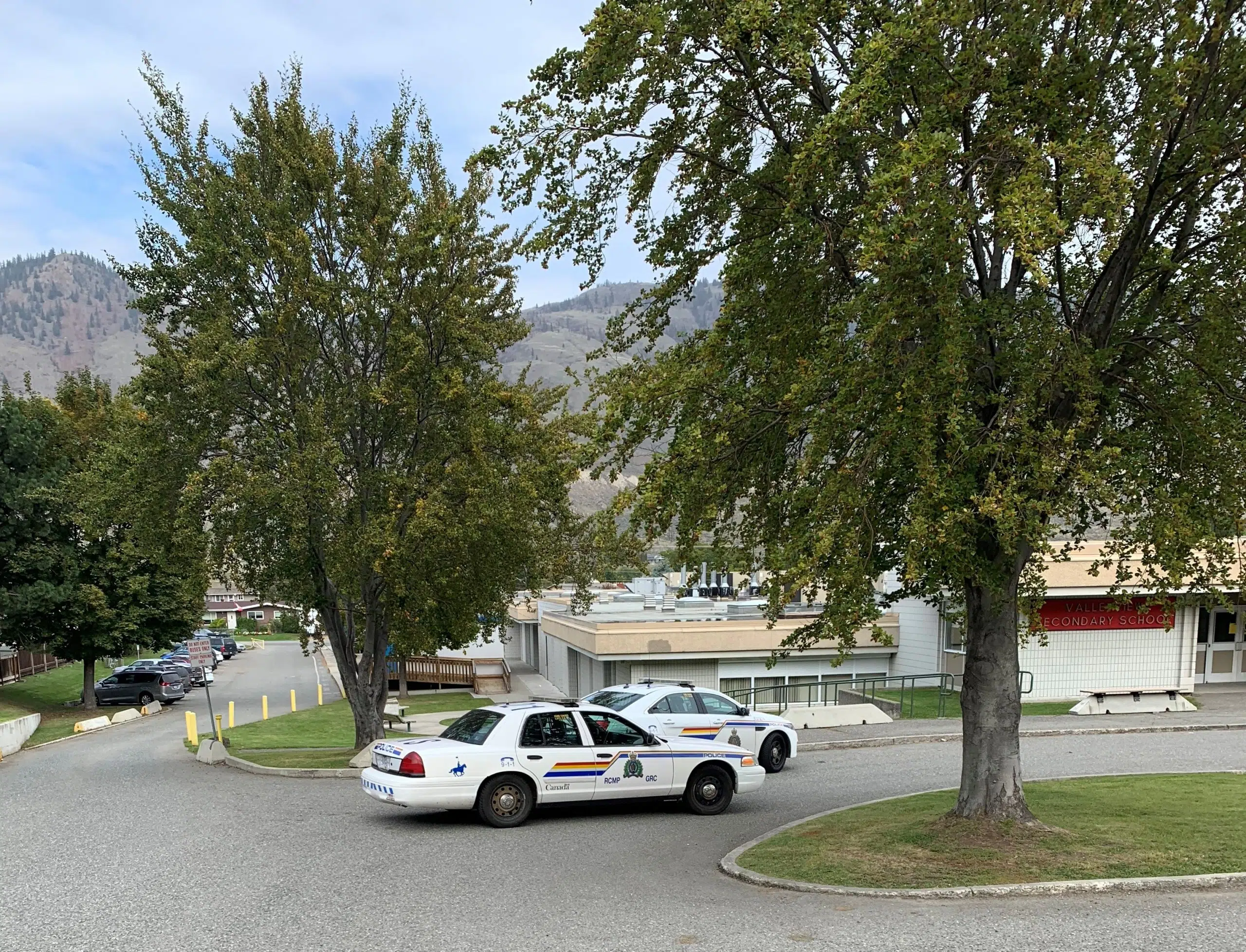 An incident at Valleyview Seconday in Kamloops today forced the facility to close on whats called a, "hold and secure" for about half an hour.
Kamloops School District Spokesperson Diana Skoglund says just after noon there was a pepper spraying incident reported to police.
"We locked down the school as a precautionary measure, and the RCMP have attended."
RCMP Staff Sgt. Ed Preto says there were no injuries and no arrests were made.
"Our members are investigating to determine the source of the students using the bear spray. No students were affected at the school or injured."
Parent Jessie Ann McArthur was told it was a grade ten child looking for revenge after a large fight involving another school.
"To start with, I wasn't too sure with all the fighting and whatnot that seems to happen these days. I had no idea just how big it would be."
Police confirm the incident involved some youths who did not attend Valleyview.