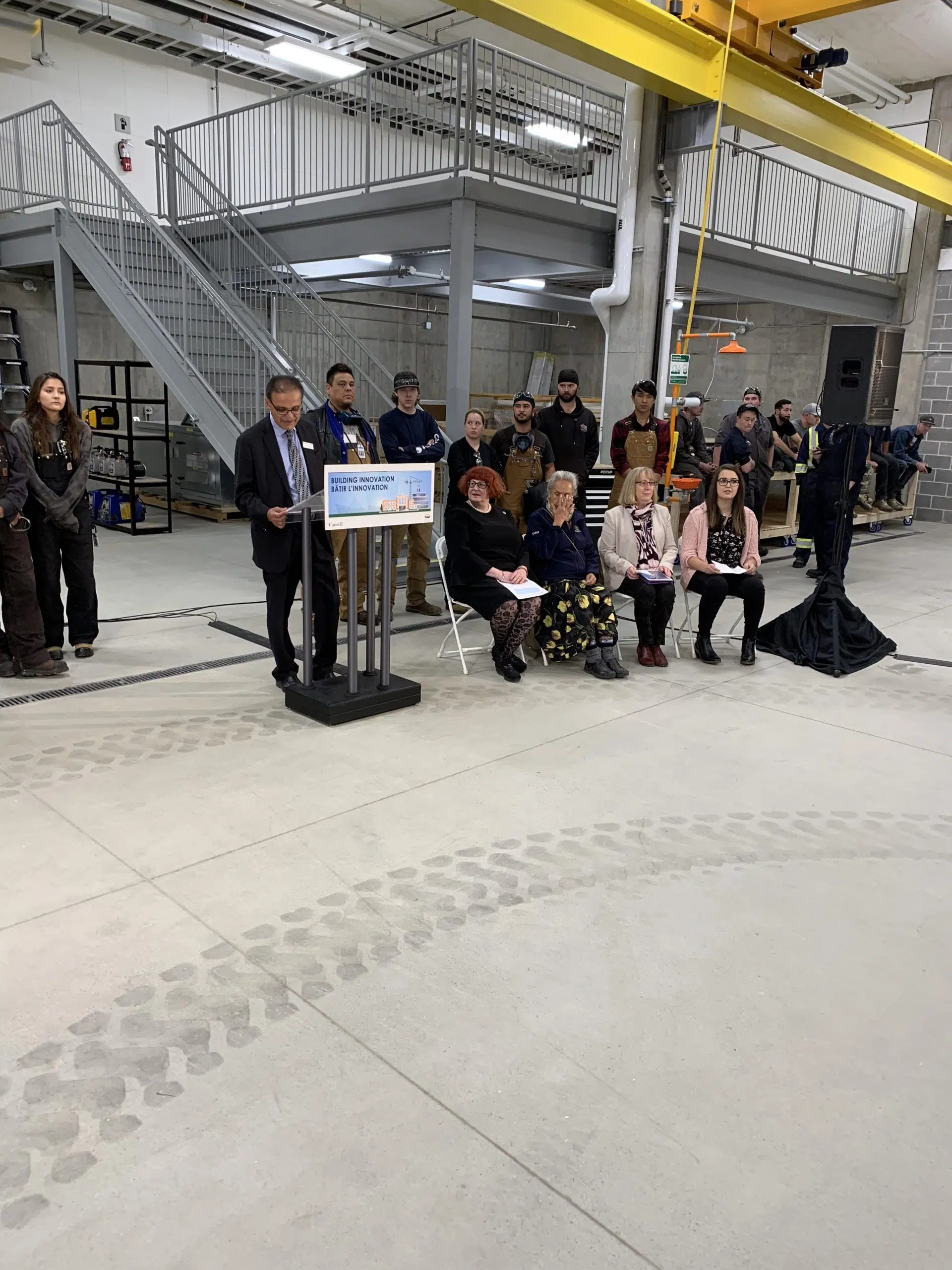 It was the official opening of the new 32 million dollar trades and technology building at TRU in Kamloops.
The addition to the current teaching facility is 53 thousand square feet allowing for the training of an additional 550 students.
The project also involves renovating five thousand square feet for the architecture and engineering students.
Representing the B.C Government was NDP MLA for Courtney Comox, Ronna-Rae Leonard.
"Students will get that hands on learning using industry standard equipment and that will give them the skills that they need to be job ready and get good paying jobs in this community."
Alison Taylor is a trades student,
"I used to follow my dad around the house helping him with various projects and learning as much as I could."
The official opening was put off from August because of the wildfires.