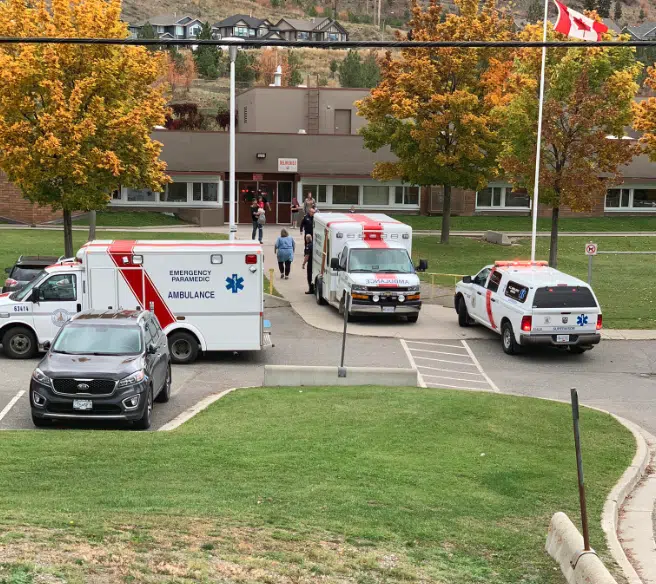 135 students at Dufferin Elementary in Kamloops were stung by a swarm of wasps while taking part in the annual Terry Fox run.
School District 73 spokesperson Diana Skoglund says the kids disturbed a good size wasp nest while running.
Skoglund says there were no serious injuries but two students were taken to Royal Inland Hospital for observation.
"None of the children that were known to be anaphylactic to the school had a reaction. All the children were in gym being observed after the incident and while they were being observed some of the other children had reactions and they have been taken to the hospital."
B.C Ambulance Unit Chief Michael Satt says there are always concerns when young children get stung.
"The concern is always allergies and anaphylaxis when we treat patients that have been stung by wasps or bees or anything of that nature. At this point there is nothing that is hugely concerning at the moment."
Steve Smith came to pick up his distraught grandaughter who was stung twice.
"I got a phone call at work to come and get her. She was on the Terry Fox Run and I guess they ran into a nest of wasps or something and a whole bunch of kids got stung. My grandaughter got stung a few times."
Several children leaving the school were in tears as their parents picked them up.