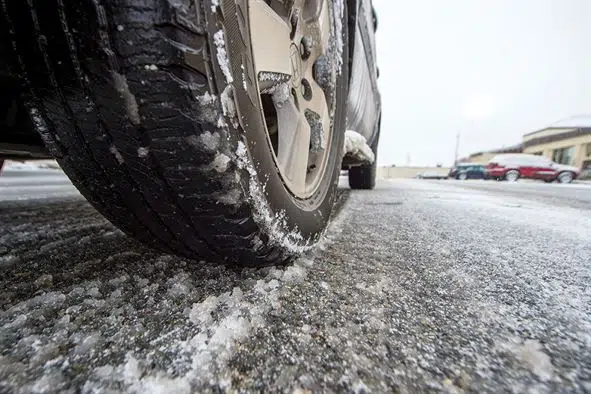 As of today, drivers heading out on a number of B.C highways need to have their winter tires on.
Ministry of Transportation Spokesperson Steve Haywood says winter conditions can be challenging, and as of October 1st, winter tires are required on certain B.C highways.
While some updated chain up regulations are on the way, Haywood says for truckers, they still need to stay on top of preparations.
"It's no different than it has been in the past, they need to make sure they're prepared with the best tires available, they've got the chains that are installed, and they check the Drive BC website ahead of time."
Drivers without proper winter tires on can be fined 109 dollars.
Full list of routes:
https://www2.gov.bc.ca/gov/content/transportation/driving-and-cycling/traveller-information/seasonal/winter-driving/winter-tire-and-chain-up-routes