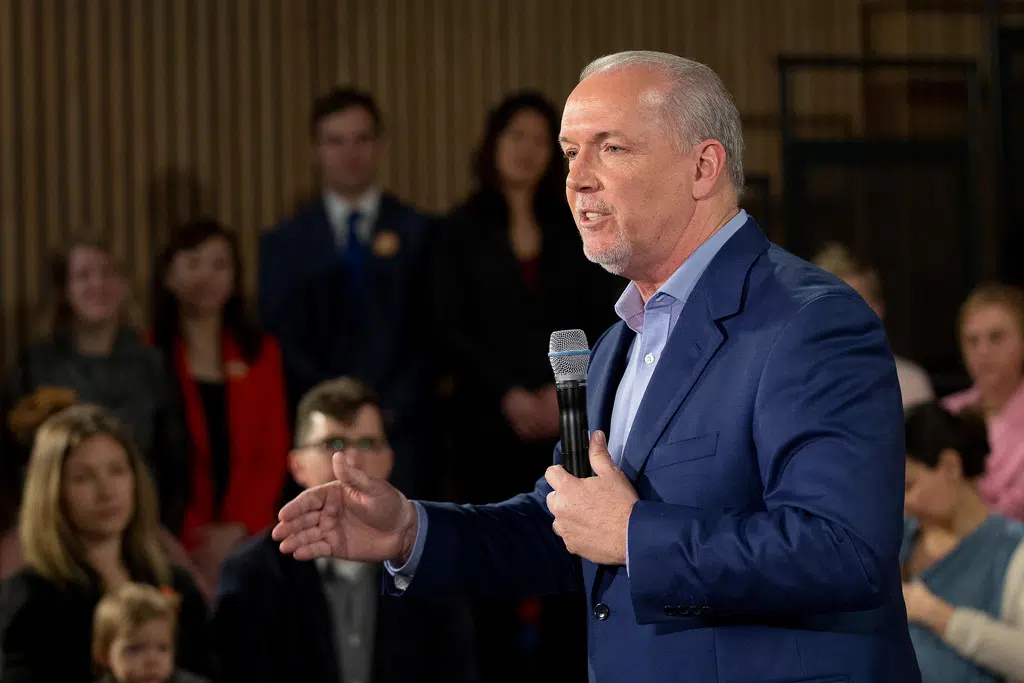 The Premier is hailing what he calls a massive economic investment in this province as LNG Canada decides to build a $40-billion LNG facility near Kitimat.
John Horgan says he cannot emphasize enough the importance of this news to northern British Columbia and to communities like Prince George and Kamloops.
Horgan says this is more than just an official announcement.
"There is no more humming and hawing. There is no more blueprints. There is no more sketching on the white board. This is happening and it literally starts today. That means about 10,000 jobs over the course of the construction of the pipe from the Fort St. John area through to the Haisla territory in Kitimat. And potentially as many as 900 permanent jobs in Kitimat."
Horgan says this is the right project, in the right place, with the full support of everyone in the area.
"I can't underscore how important this is to the vitality of northern British Columbia and the optimism that this brings to communities right across the north. And it will have an impact in Kamloops and it will have an impact in Prince George. Most importantly just think about Burns Lake it has just gone through a horrific fire season where there was despair now there can be hope that there is economic prosperity around the corner."
He says the area is a brownfield site and as such is perfect for the facility with nearby communities and First Nations all supporting the project.