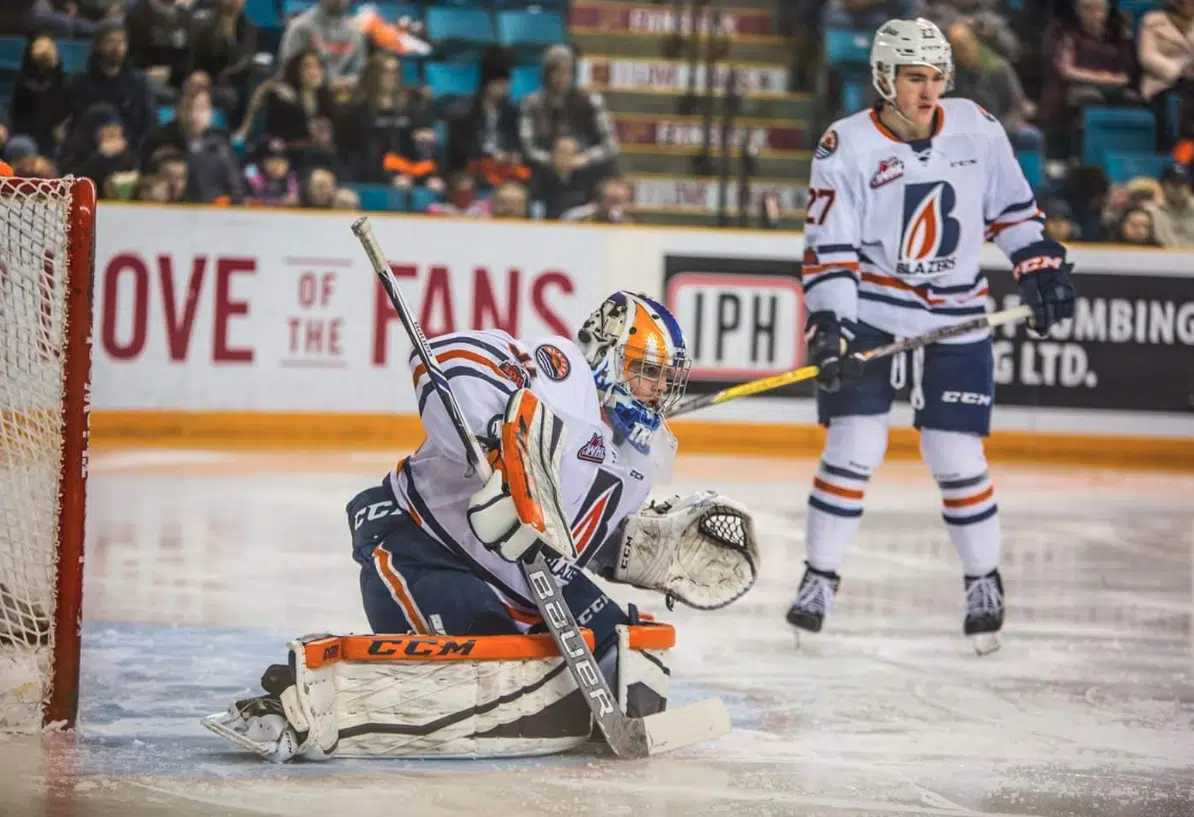 With  all the hoopla surrounding all the Blazers Memorial Cup Bid, it's also game night.
The Portland Winterhawks are in town, and Blazers Head Coach Serge Lajoie is still trying to get a handle on his line combos, after a 2-2 start to the season.
"There's been some changes," Lajoie said. "I want to still have some balance in the lineup and I'm excited about some of the line combinations and deep pairings we have moving forward."
After losing two straight in Victoria, goaltender Dylan Ferguson said they've put it behind them.
"It was a tough weekend. We had a really good practice, we just have to put it behind us," Ferguson added. "There's a lot more games to play. Moving forward, we just have to do the right things."
Tonight's game also marks the return of Don Hay as an assistant coach with the Winterhawks.
Puck drop is at 7:00 PM. Radio NL's Kamloops Insurance Pre-Game Show begins at 6:30 PM.