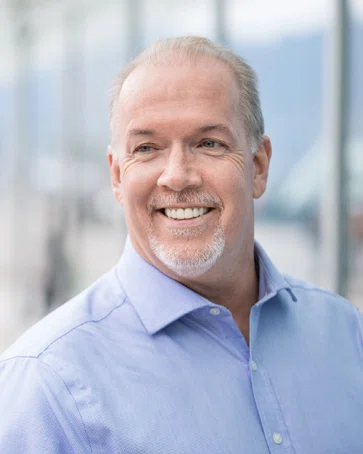 The Premier does not think it is hypocritical for his government to support LNG Canada's $40-billion LNG project and the pipeline that comes with it but oppose the Trans Mountain expansion.
John Horgan says there is quite a difference between the two.
"The Trans Mountain pipeline would not have seen the same level of job creation in B.C. It would not have seen B.C. resources getting to higher priced market. There is also the potential catastrophic impacts of bitumen spill versus the possibility of a gas issue. Gas of course vents into the atmosphere. We do not want see that happening of course but it does not stick to rocks and it does not adversely affect wildlife."
What about the increase of tanker traffic associated to both projects?
"The difference between the north coast and the south coast are significant. We have our major metropolitan centres in the south that have a marine economy and also the advantages of our environmental magnificence in terms of tourism and other opportunities in the south. In the north the increase in traffic through Kitimat and Prince Rupert will be marginal relative to what would be the case with Trans Mountain."
What about impacts on salmon and resident orca populations?
"I think again we are comparing apples and oranges. With respect to southern resident whales that are in distress, and there is great concern about that and I share that concern, the resident population in the north, transients and residents, is quite robust. I don't think we have the same challenges there. Also the salmon issues in the north are not the same as the salmon issues in the south."
LNG Canada will begin construction on the project right away.