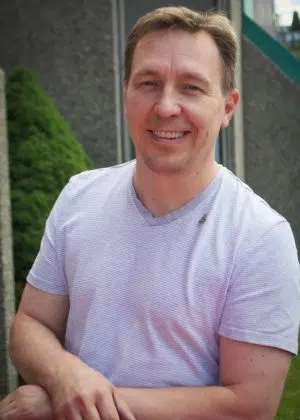 A Kamloops chiropractor and council candidate says its time to take a stand for the city.
Stephen Karpuk says many people want to see change at the council table and that's why he's running for a seat in the civic election.
Karpuk says he's been attending weekly meetings for more than six months.
"I think we have some great staff. I think we need to start asking some harder questions. I think there are some missed opportunities in the past where I have sat there and had to bite my tongue and say you know you need to ask this question because that's sort of the deeper issue at hand here."
Karpuk pointing to what changes he'd like to be a part of,
"I think, you know, in leadership, your job is not to be that micro-manager, and that's the difference there. A leader sort of has that empowered trust in the staff and says, I know you can do it, but I want you to realize that I'll take the flak if you're willing to go out and try some new things. And I think here we need to kind of break free of that sort of 'we've always done it this way and we're going to continue to do it this way.' And I think that's where most of us in the city see nothing ever changes."
The vote goes October 20th.