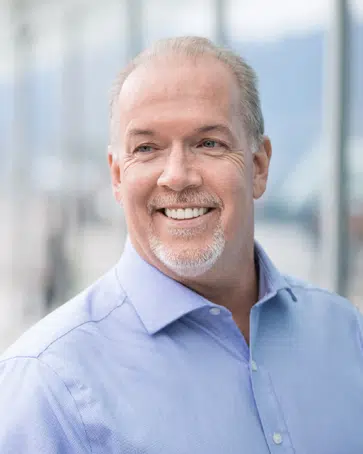 The Premier says the economic injection of the LNG Canada facility will help not hinder reducing greenhouse gas emissions.
John Horgan says his government will table its climate action plan in this sitting of the legislature and the revenues from the LNG Canada project will help achieve the plan's goals.
"That means more transit. That means more electrification of the economy. Trying to get more incentives for people to get out of combustion engines and into electric cars. Making sure that our housing sector is built with state of the art technologies. When we have $23 billion in revenues coming into the province we can make strategic investments. We can put incentives in place to drive down emissions."
Horgan says he is confident the province can reach its emission reduction targets.
"We have started to factor in the emissions profile of phase one of LNG Canada. That modeling has been done."
But Green Party leader Andrew Weaver insists the province cannot meet its emission reduction targets with an LNG facility.
"I am confident Mr. Weaver will make his arguments very forcefully and we are going to do our level best to address those arguments in the plan."
Horgan was asked if we will see a detailed climate action plan from the province in this sitting of the legislature.
"That is my expectation. Minister Heyman is working on that. That is the instruction I have given him but you know the best laid plans."
Despite Andrew Weaver criticisms Horgan says the province has much better chance of reaching its climate action targets with someone of Weaver's credentials working with the province.