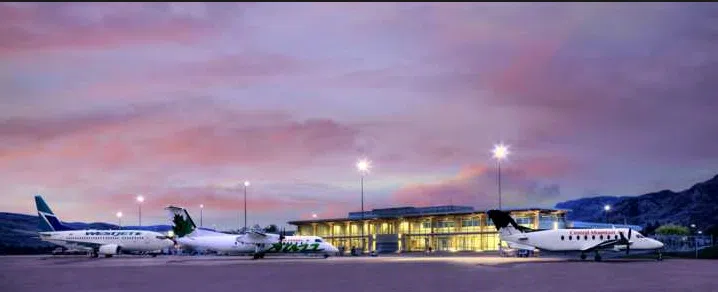 It's been another successful quarter for the Kamloops Airport, their best ever.
They processed 86,610 passengers between July and September of 2018, a 22 per cent increase from Q3 in 2017. To date this year, they've processed 256,921 passengers, up 10.9 per cent from 2017 figures.
"We did have some flight impacts a few days in August. Despite that, we're up 8 percent compared to our previous highest third quarter of 2015," Managing Director Heather McCarley said.
"We did have a strong finish last year, and we started this year with a healthy growth trend. That's continued into the summer."
She noted they've now seen 12 months of sustained growth at the Kamloops Airport, which is great news for the area.
"Visitors and residents are taking advantage of the available air service," added McCarley. "As a economic generator for Kamloops, it's great that the airport benefits the community in return."
The growth can be attributed to more WestJet flights from Kamloops to Calgary, and the Air Canada Rouge direct summer service to Toronto.