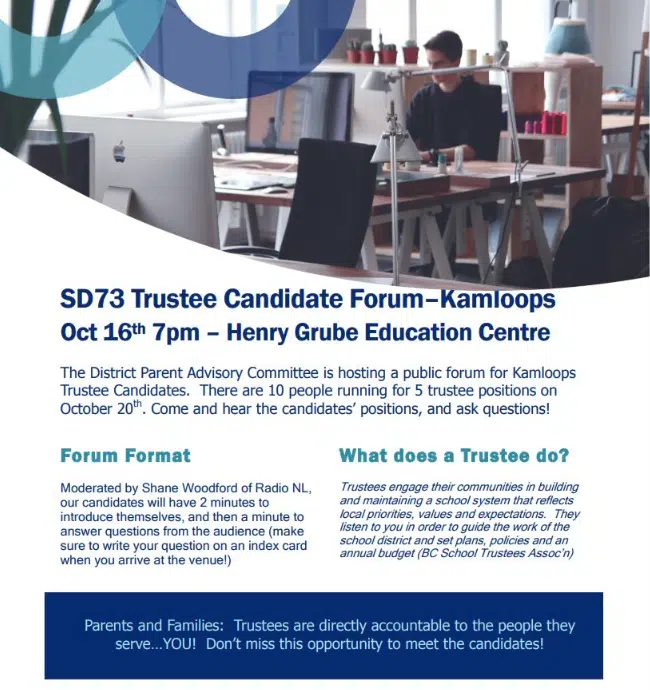 School Trustees seeking a spot on the Kamloops School Board in this Saturday's civic election will face off tonight.
District Parent Advisory Group Chair Sheri Lakusta says parents have key concerns they want to hear from the candidates about.
"I am hoping that parents are able to make an informed decision tonight. That they can listen to what the delegates have to say and really think about what they want for education in our district."
Lakusta says she is also still undecided.
"I am going into this with an open mind as well. I want to hear what everyone has to say. Like others I want to be able to make an informed decision. So I am hoping to get some answers tonight as well."
Lakusta says attendees will be able to submit their own questions to the candidates.
"It is at the Henry Grube Education Centre on the North Shore. It starts at 7:00 pm and everyone is welcome."
She says class size concerns, aging infrastructure, safety in schools, and communication with parents are all priority issues.
The Trustee candidates forum will be moderated by Radio NL's Shane Woodford.