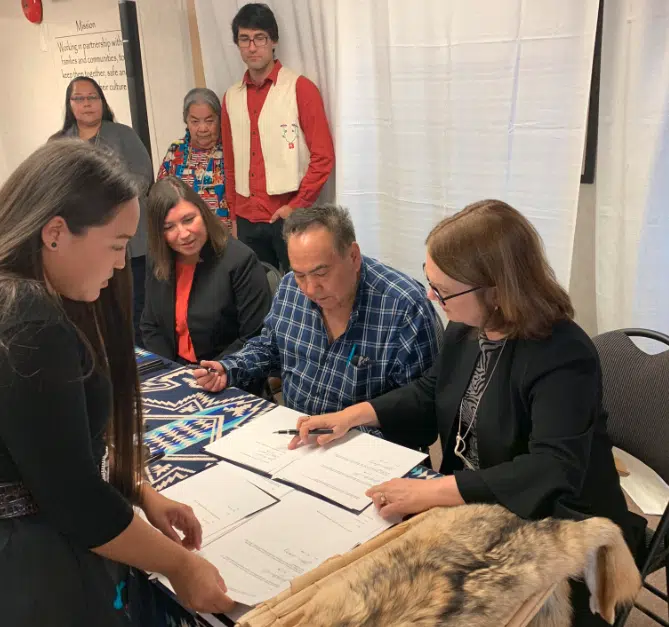 An historic memorandum of understanding was signed today in Kamloops between the Shuswap Nation Tribal Council and the federal government over the future control of child and family services.
The MOU sets out a process to eventually reach agreement with Ottawa on the transfer of 300 children currently in foster care back to their aboriginal parents over the next two years.
Federal Indigenous Affairs Minister Jane Philpot addressed nearly 100 native leaders
"We today should hold up those families and to think about the fact that this day there is a mother who has given birth somewhere in this country maybe many more and someone's walking into the that birthing room and taking that child away and today we are going to say no more."
The head of the council, Chief Wayne Christian, says the change is long overdue.
"It's the federal laws that have brought us to this point. we have to remember that its the federal Indian act and all the legislative policies and processes that destroyed our families."
Christian says this model can also be used for other First Nations across Canada.