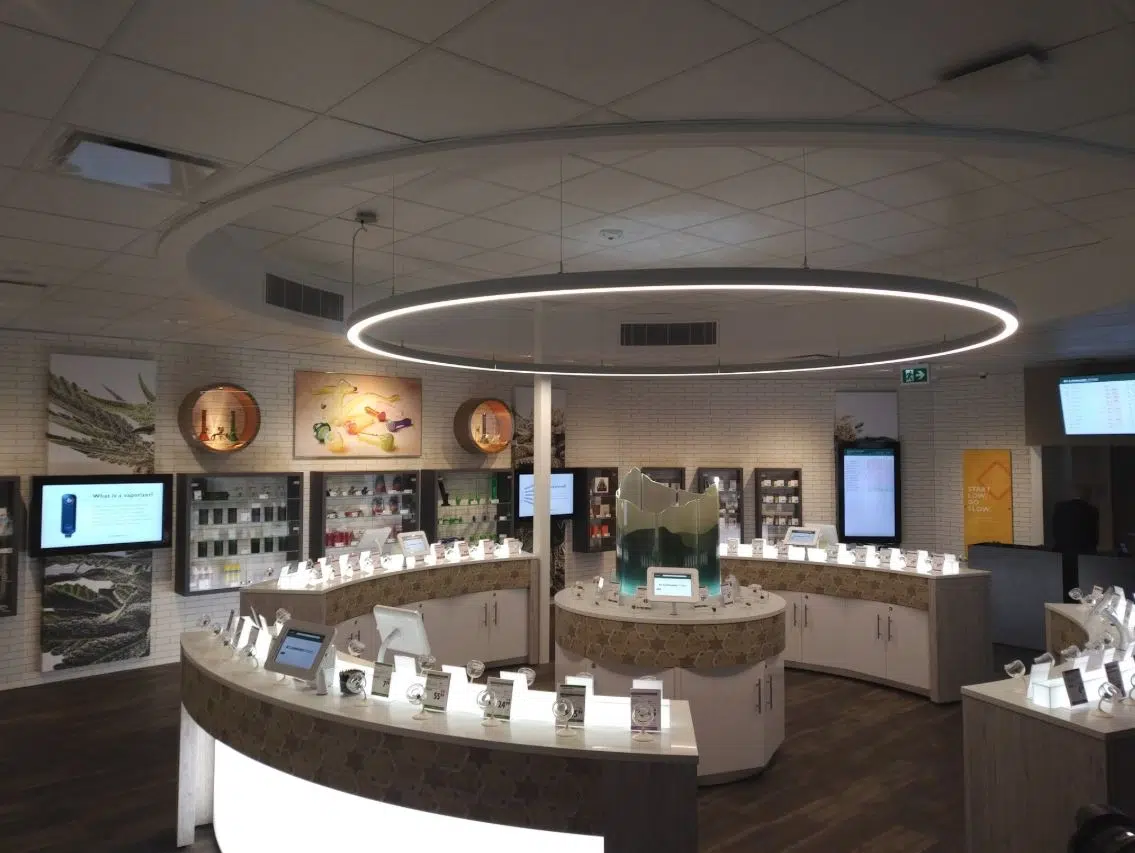 It was a busy first day at BC's only Cannabis store in Kamloops, but the lineups began early day two.
"We had almost 800 transactions yesterday at our first ever BC cannabis store," said Communications Manager for the Liquor Distribution Branch Viviana Zanocco.
Online there were 9,100 transactions in the past 24 hours, Zanocco added.
"The first day is everything you would expect," she added. "Staff [were] getting used to where things are and how to quickly serve customers. [while] trying to find the information customers are asking for."
There was a lineup of 30 people today, including people who didn't want to wait yesterday.
"I'm curious I have to see things like that," said one man, outside the store.
Another woman who was waiting, said she's been a user for a while.
"I'm just curious to see what the government store would look like, she noted. "To be able to go through to this kind of venue is exciting."
BC Public Safety Minister Mike Farnworth and Attorney General David Eby will be in Kamloops tomorrow to check out the store.