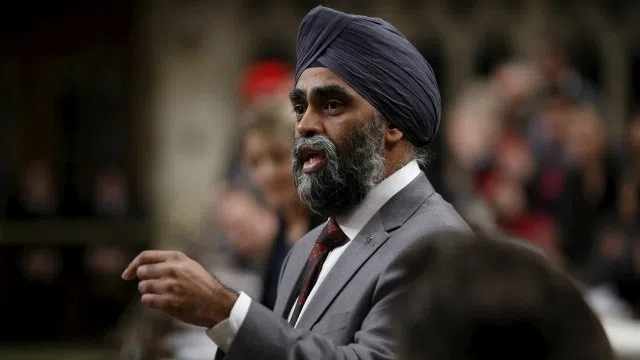 Federal Defense Minister Harjit Sajjan spent his time in Kamloops dodging questions about the alleged murder of Washington post journalist Jamal Khashoggi.
Sajjan spent his time in an address to the Kamloops Chamber of Commerce today, October 19, talking trade and defense before being pressed about the Khashoggi case.
The minister on if he can trust the Saudis to investigate themselves.
"We are waiting  on more information," he said.
He was asked if Canada would retaliate against the Middle Eastern kingdom, after the Saudis withdrew all students at Canadian universities over a tweet that criticized the Islamic kingdom's human-rights record.
"I don't look at social media tweets as a way of looking how we communicate when it comes to nation to nation and the work that we do," Sajjan added.
Sajjan was also about what appears to be a terrible end for the reporter.
"From what we have heard so far this is very troubling," he said.
Turkish state media is reporting prosecutors in Istanbul are questioning Saudi consulate employees over the October 2nd disappearance of Khashoggi.