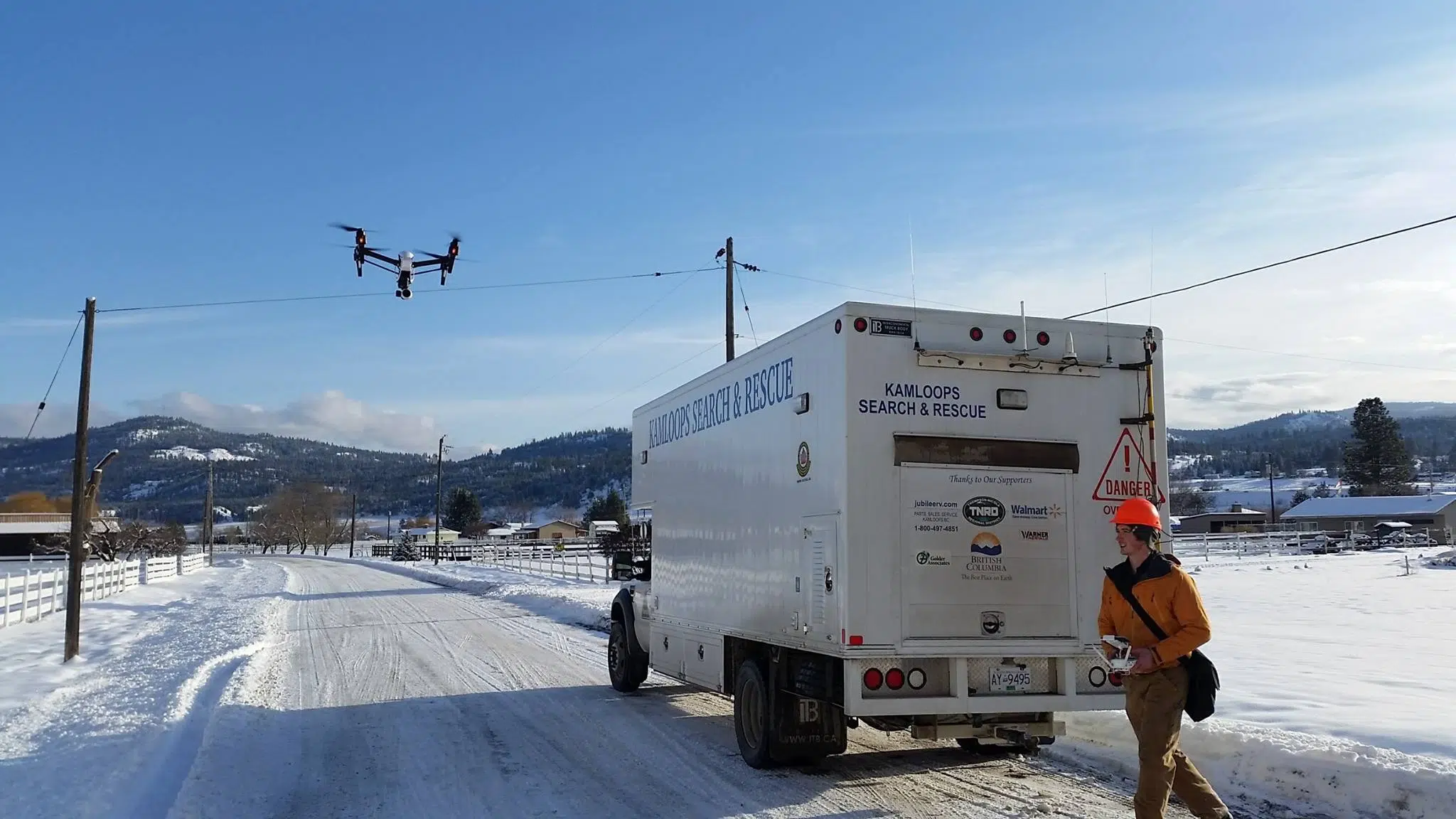 Kamloops Search and Rescue says drones are effective, although none of the devices has been directly connected to finding a person.
Manager Allan Hobler says last year the drones were used 21 times, and ten times in 2018.
And so, he will recommend to Emergency Management BC (EMBC) that the current pilot project – which expires in December – be extended for another year to judge the effectiveness of the new tool.
"I'm definitely in favour of this," he said. "I would like to see more teams being able to use drones on searches and certainly adapt some of these technologies."
"There is some debate in the search communities whether or not its amateur drone handlers or professionals like we use here in Kamloops."
EMBC says one of the  things they will eventually evaluate will be the differences between having a commercial UAV operator and having a SAR volunteer that's trained as a pilot.
"Definitely a very useful tool to have in the belt," Hobler added. "It doesn't replace searches on the ground, but it's effective if you fly at night."