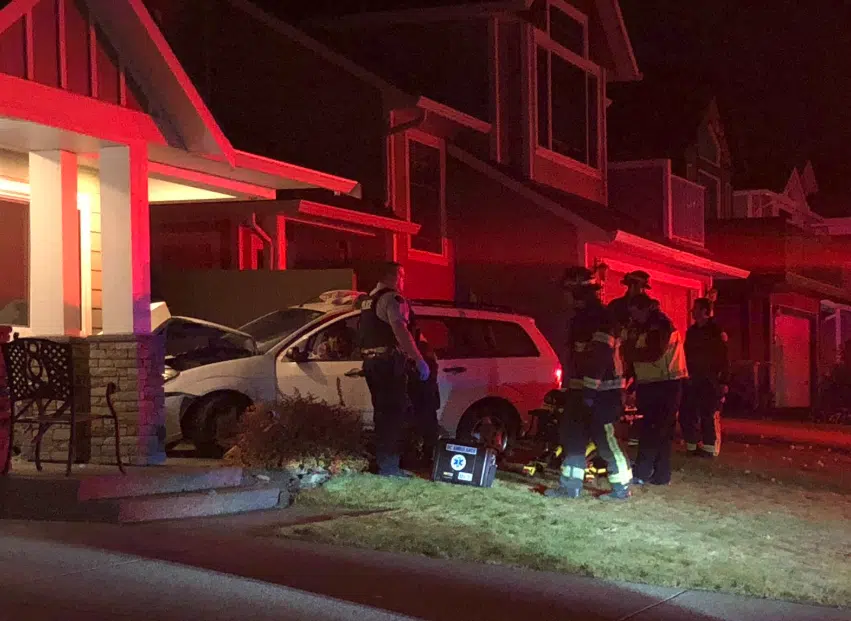 As the Kamloops RCMP launch two separate impaired driving investigations after two high profile incidents in a 12 hour span the city's chapter of Mothers Against Drunk Driving is calling for more action to get drunks off the road.
"We are allowing this as a society."
Engli says it is time to do more to tackle impaired driving.
"I think my first response is that I am not surprised. We are not doing everything we can to keep the roads safe and to keep drunk drivers off the road. As a society and specifically a province we do not do what we should be doing to make the roads safer. My soapbox has always been mandatory alcohol screening."
Engli says every single driver should have to do a breathalyzer in a roadblock, and there should be more roadblocks.
"To me getting people off the road impaired was a no-brainer. There isn't anybody that agrees that it is a good idea. Yet we still remain in a situation where we are all sitting ducks out there."
Engli says the situation is only getting worse with the advent of legal cannabis.
"Oh absolutely. We haven't got a handle on it with alcohol so we are just adding another number into the equation. It is kind of scary as well."
Monday night a suspected impaired driver hit three cars on Foxtail Dr. before slamming her car into a house.
On Tuesday morning another possibly impaired driver blew through lights on the North Shore, almost hit a pedestrian, before crashing her car into a transport truck during a police chase.