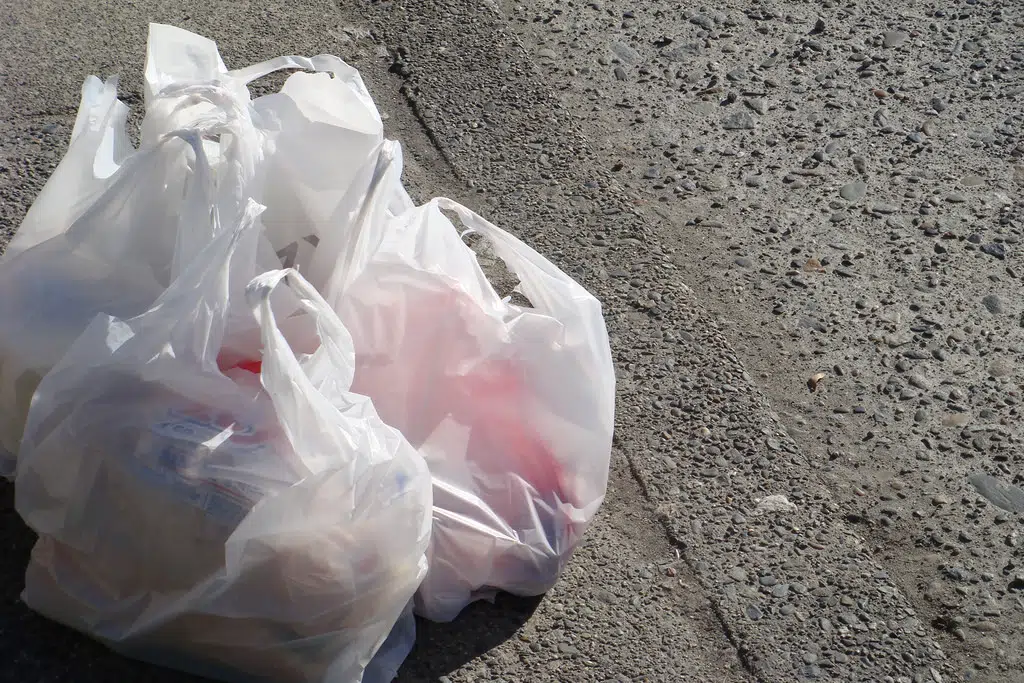 An online petition has been created asking Kamloops to ban plastic bags in the city.
Resident Charlotte Wyvill started the petition earlier this week on change.org.
She says more awareness is needed on the impacts of plastic pollution.
"Hundreds of thousands of animals are dying every year because of single-use plastic bags, specifically. And when they decay they release toxins into our waterways and into our atmosphere which contribute to greenhouse gasses. And the production of them uses fossil fuels, so they're very much part of the climate change issue," Wyvill says.
"It's not being talked about enough, I think a lot of politicians are afraid to use words like environment and climate change."
Earlier this year, Victoria and Montreal banned retailers from giving out plastic bags, as did the province of Prince Edward Island.
Wyvill says she has no firm timeline on when she will bring the petition to Kamloops city council.