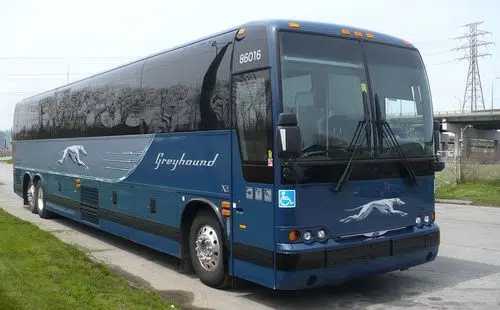 Greyhound is days away from pulling its service in B.C. and that will leave transit voids around the Thompson-Nicola region.
Outgoing Cache Creek mayor and TNRD board chair John Ranta says come Nov. 1, there won't be any long-haul bus options his community.
"What I was contemplating was potentially the purchase of a wheelchair-accessible van that would go maybe once a month down to Vancouver or have the occasional trip over to Kamloops. There's actually health connections buses that go through Cache Creek towards Kamloops," Ranta said.
"What I've been encouraging the province to do is get on with the business of putting legislation in place to allow for ride sharing, like Uber, in the Vancouver and Metro Vancouver area."
Greyhound is ending its service in Western Canada on Oct. 31.
An Alberta-based company called Ebus will soon be running routes from Kamloops to Vancouver, Kamloops to Kelowna and Kelowna to Vancouver, but most smaller communities currently don't have any bus service replacement lined up.