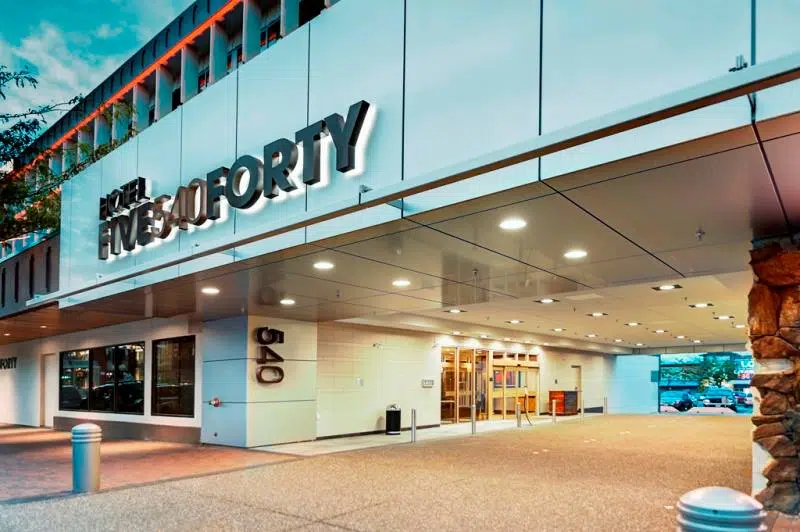 One of the biggest hotel properties in downtown Kamloops will close next Wednesday for five months.
Speaking on the Jim Harrison Show, the Manager of the Hotel 540 Bryan Pillbeam says when all is said and done, they will become a Delta Hotel by April 2019 under the Marriott brand.
"Its significant, but we know that we could keep spending all day," he said. "There are some things like IT, with Marriott and the changing hotel world that is driving some of our numbers up."
"In and around $8 million is probably a fair number to say at this point of where we will end up. But we will try to keep it under that."
They've got a lot of renovations planned, Pillbeam noted.
"Every guest room, every hallway will be stripped down and re done," he added. "The hallways will have a fun modern look."
"The lobby will probably be the biggest and most significant transformation."
In addition, Pillbeam says tens of millions of guests use travel points these days, which is something Hotel 540 couldn't offer as an independent hotel.