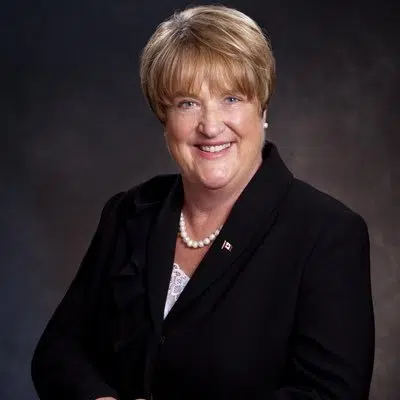 The Tory MP for the Kamloops is clarifying her comments, and her party's stance, on legal marijuana. 
Cathy McLeod now says her answer to the question of whether or not her party would roll back marijuana legalization should they win next year's federal election was not direct enough.
"This is a legal product with many businesses invested in it," she said. "To be frank the expression the toothpaste is out of the tube I think applies here. We would not be able to make it illegal again."
"That does not mean we cannot see what happens over the next year whether it be related to use or other issues and make some changes that will certainly deal with problems that come up."
Post legalization, Conservative Leader Andrew Scheer wasn't definitely saying whether they would re-criminalize cannabis. He clarified those comments – saying they had no intention of rolling back the policy – while speaking to a French radio station on October 24.
McLeod says data needs to be gathered on drug impaired driving, the accessibility of marijuana to youth, and growing plants in homes in order to determine what is working, and if changes need to be made.