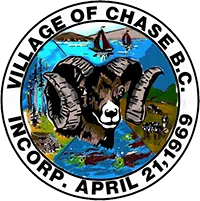 The mayor-elect of Chase says he has a pretty clear list of priorities on his to do list when he is sworn into office. 
Rod Crowe wants to modernize Chase City Hall.
"I believe in transparency and accountability," he said. "I said if I was elected mayor I would put forward a motion to Council to video or live-stream our Council meetings to have them available on our Village of Chase website."
Crowe also wants to make things easier for seniors in his community needing care.
"Looking at updating our official community plans," he added. "As well one that is especially important for me to work with our neighbouring communities out this area attempting to get an extended care facility for our area."
He says currently some Chase families are split apart with loved ones housed in care homes from Kelowna to Kamloops.
Another concern is the Trans-Canada Highway, especially the entrance and exit ramps in and out of the community.
"The current Council have been talking with the Ministry of Transportation in the hopes to get an underpass at Coburn," Crowe said. "That would then allow for emergency vehicles and others to cross under the highway and hook up to access eastbound, which is critical."
The other key consideration is the highway's west entrance and keeping the businesses there, and the jobs they provide, whole.