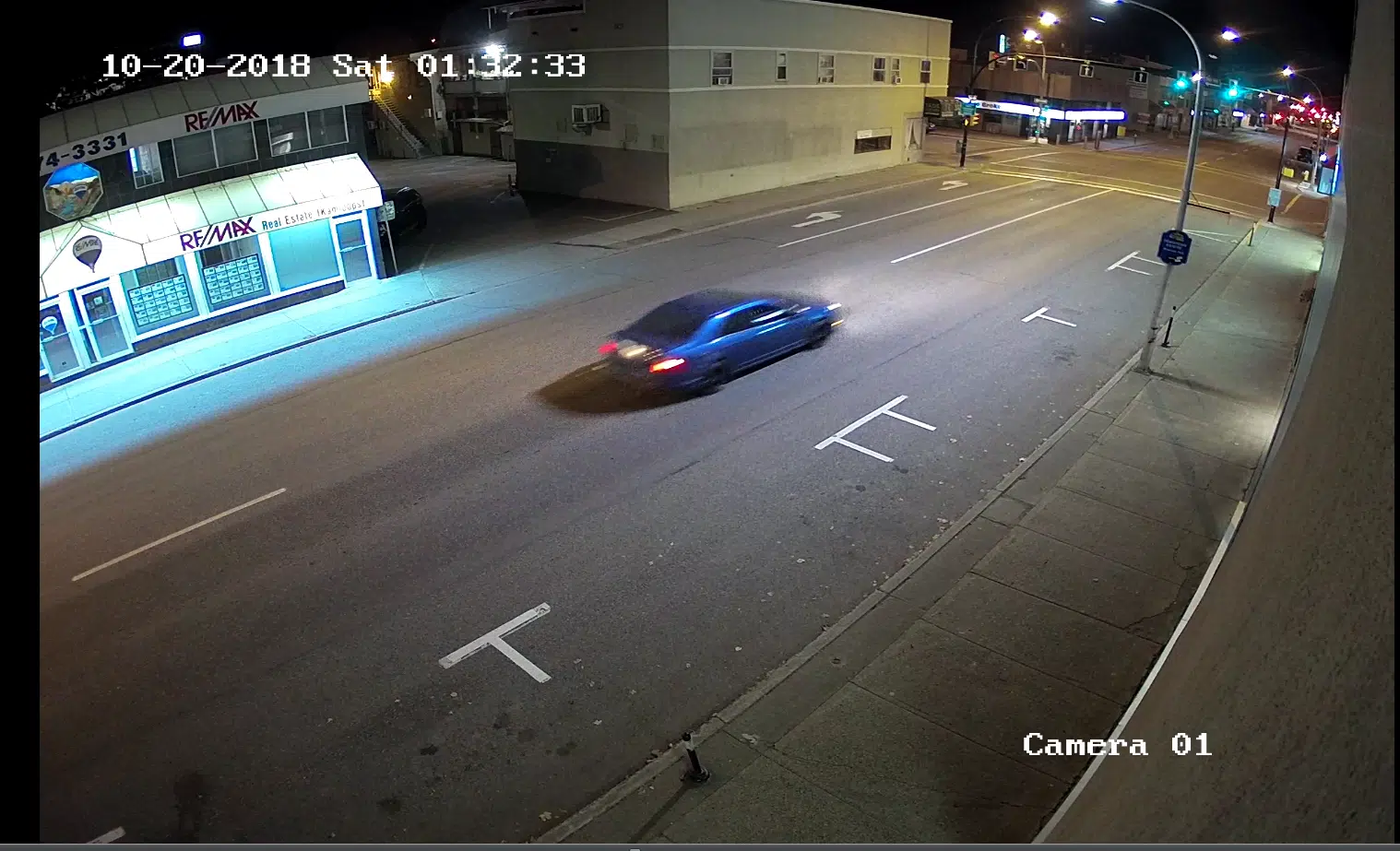 The RCMP in Kamloops are looking for a different vehicle involved in that hit and run this past weekend, in downtown Kamloops.
Police have new information, and now say the vehicle involved was a cobalt blue four door sedan, and not a silver Dodge Neon.
"The make and model are unknown but it is believed that the model year is between 2010 – 2019," said Cpl. Jodi Shelkie.
Police have new surveillance video, and are working with the owner of the Dodge Neon that was seized on Wednesday, as part of their investigation.
If you recognize the suspect vehicle or have information about the owner or driver, please contact Kamloops RCMP.
If you wish to remain anonymous, contact Crime Stoppers at 1-800-222-8477