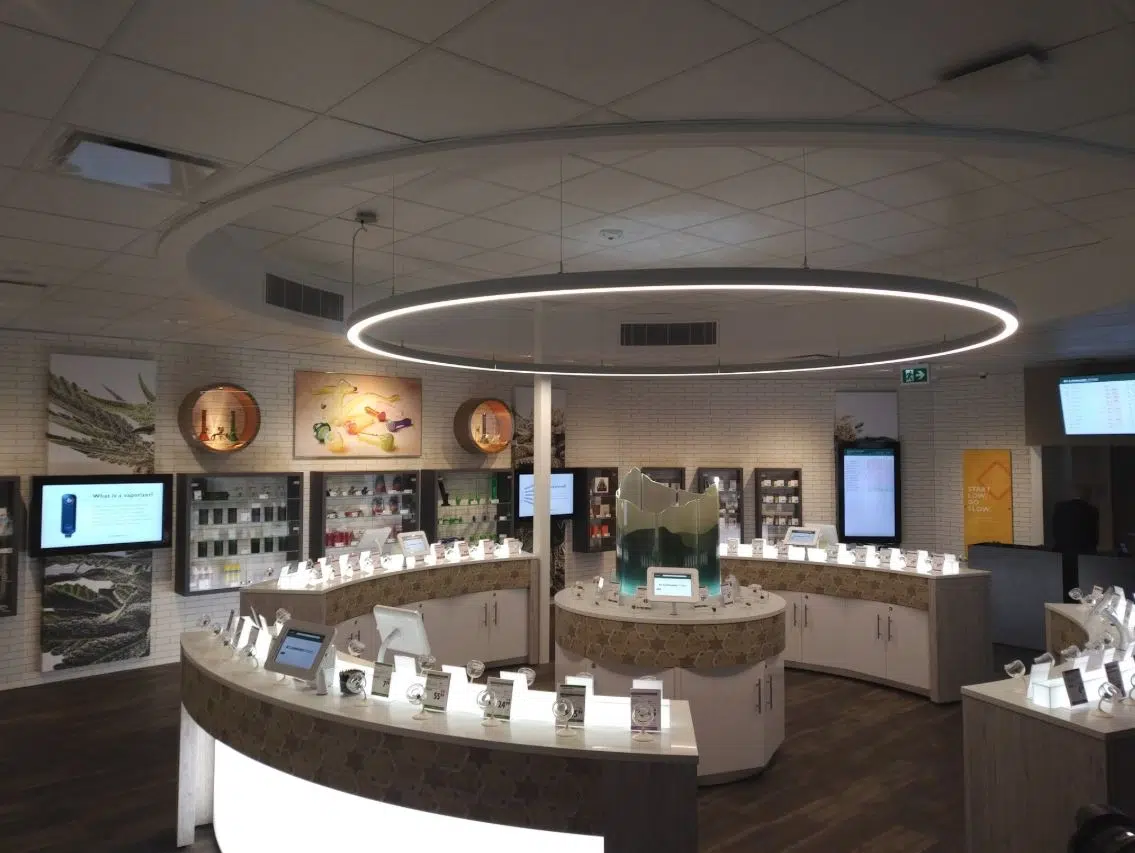 Kamloops City Council will consider the first two private cannabis store applications tomorrow, October 30.
The applications deal with a pot shop in the Fortune Shopping Centre, and another at 399 Tranquille Road.
Mayor Ken Christian expects to have at least 12 to 15 private dispensaries.
"Council will review the report from administration, listen to public submissions that come in and these are for both private stores on the North Shore," said Christian.
"But its very clear that with the success of the government store the market is here in Kamloops, and we need more retail outlets."
In a report to council, staff says both operations are located on properties that permit retail cannabis sales and comply with all siting regulations under the City's Zoning Bylaw.
Council took about ten seconds to approve the BC government store's application at the October 16.