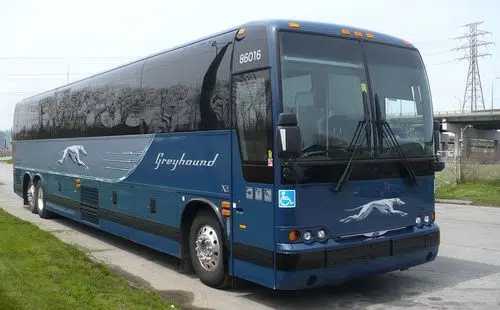 The Government of BC says bus service in the province will be in pretty good shape, even as Greyhound ends service on Wednesday, October 31.
Transportation Minister Claire Trevena says about 83 per cent of Greyhound's current routes in the province will be filled by the private sector by the end of this year.
"I anticipate the services provided by the companies will be a vast improvement over Greyhound with schedules that actually work for people," she said.
At this point, there are eight Greyhound routes in B.C. that haven't yet been filled, among them Cache Creek to Kamloops and Kamloops to Valemount.
"We are going to be working with Passenger Transportation Board to issue a request for expressions of interest in the coming weeks," Trevena added. "All options are on the table."
Not all routes will be same, she also noted, saying different business models might work in different parts of B.C.
"Some are 12 passenger vehicles, we've got 55 seat coaches, and there is one from about Salmon Arm to Kamloops, a little Shuswap taxi, a seven passenger vehicle," Trevena said.
"There are lots of ideas."
The Minister also noted at this point, no government money has been spent to entice those private operators to fill in the gaps.