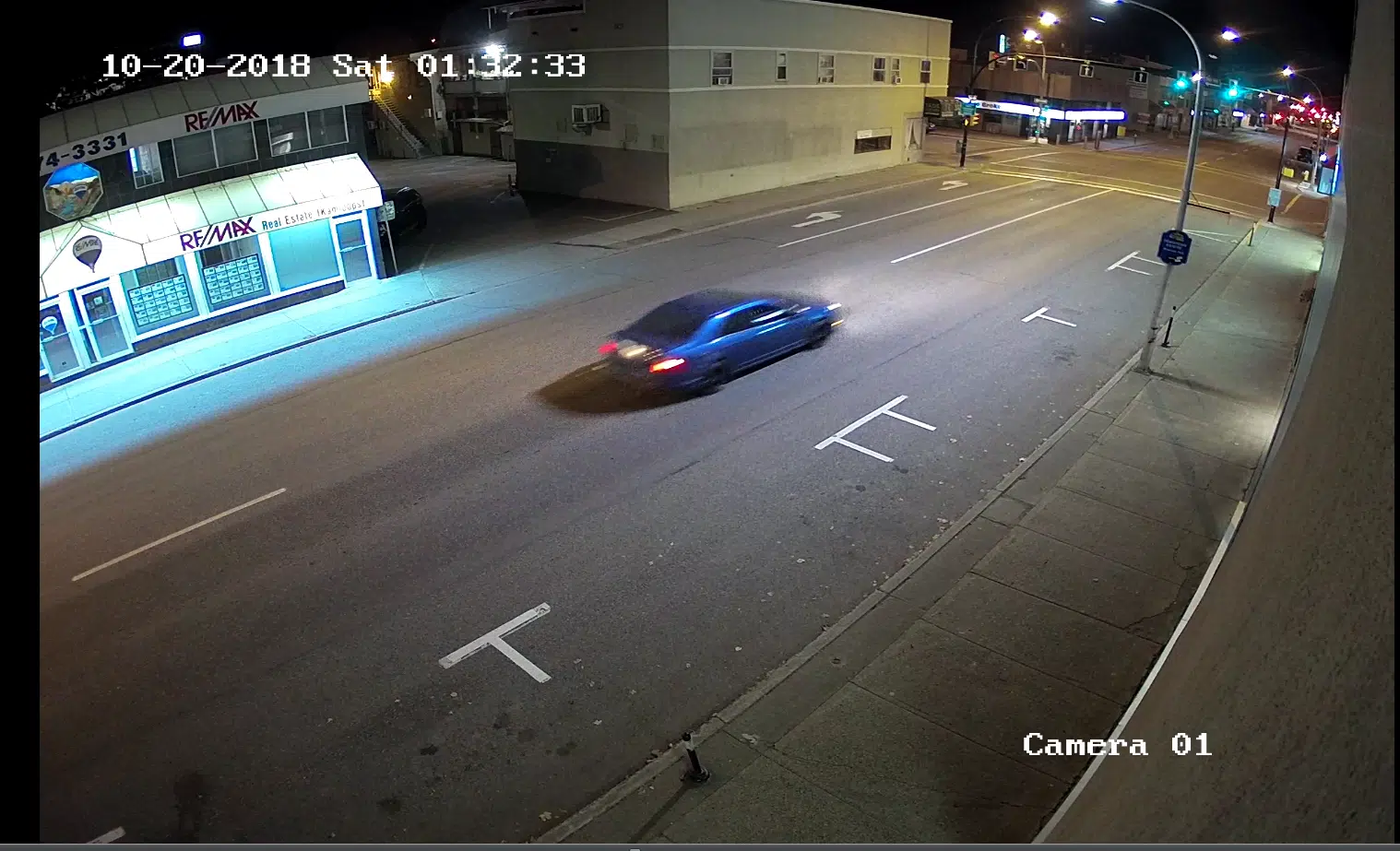 Kamloops RCMP say the second vehicle they are looking for, in connection with the hit and run death of a 48-year-old city man on Seymour Street, was not responsible for the fatality.
Cpl. Jodi Shelkie says numerous vehicles are seen in the area at the time of the collision and investigators continue to work towards identifying the suspect car and any potential witnesses.
"It appears that the blue car that was featured in a recently-released surveillance video was not the vehicle that struck the vehicle on October 20th," Shelkie says.
"Officers are analyzing several different videos from various areas of downtown Kamloops to determine exactly what happened and to identify the vehicle that struck the victim."
The first vehicle seized, a silver Dodge Neon, was also not the suspect vehicle.