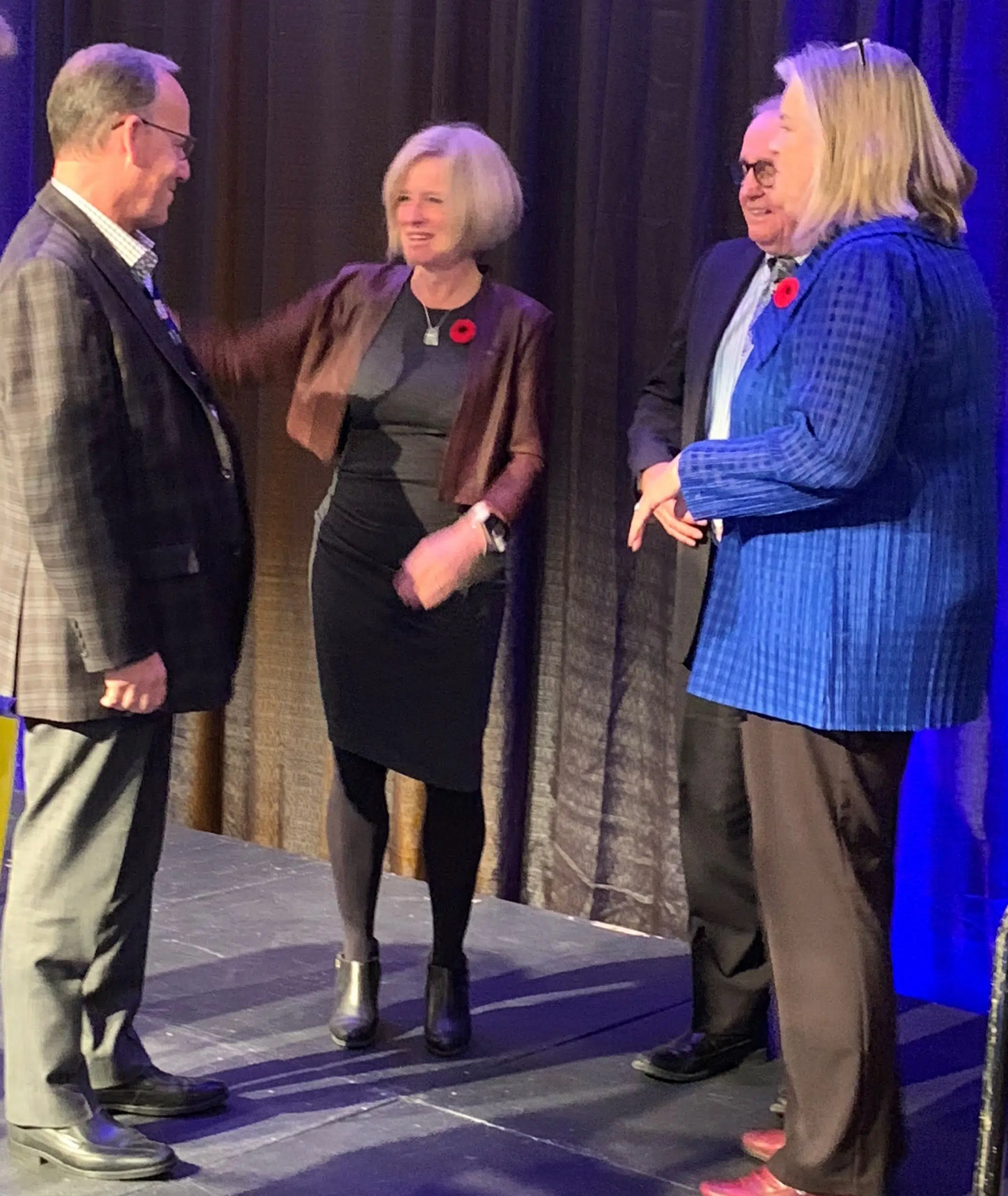 The Premier of Alberta stopped in Kamloops Wednesday to make a pipeline pitch to the United Steelworkers convention.
250 union delegates gave Rachel Notley a standing ovation as she took the stage.
Notley touted the benefits of the Trans Mountain pipeline saying billions of dollars in economic activity in Alberta alone is "evaporating" all to the benefit of Americans because of our lack of ability to get more product to tidewater.
Notley says "this is just dumb" adding while world oil price have improved considerably since the recession there is still an "unprecedented differential" that "cannot continue."
She says there is not a hospital, road, or bike lane in the country that does not owe something to Alberta's oil and gas industries.
Notley used Kamloops as an example of the economic benefits to build Trans Mountain.
"At last estimate here in Kamloops, where I stand today, this pipeline will lead to more than $400 million of construction activity. It will mean $2.8 million in tax revenue every year. And $42 million of workforce spending during construction in the local economy. The B.C. government alone will receive almost $6 billion more in income during a 20 year period. Overall British Columbians will see 189,000 person years of employment."
Notley wanted to speak directly to British Columbians to get both sides of the story out.
"We need to be expanding the conversation beyond the boardrooms, to the shop floor, and the lunchrooms, so that regular British Columbians can get the facts and consider whether or not this is a good thing for the economy."
Speaking to environmentalists Notley says the Trans Mountain pipeline will not add any new greenhouse gas emissions due to the hard emission cap her government places on the oil-sands.
The Western Region Director of the Steelworkers Steve Hunt hoping to change B.C. Premier John Horgan's opposition to the pipeline.
"Whenever we talk about politics we never try for perfect we just try for better and we are trying to convince John that this benefits everybody. i think in fairness the previous government kind of messed up."
Hunt mused that if the NDP had ended up with a majority government there might have been a "different spin" on the Trans Mountain pipeline issue.