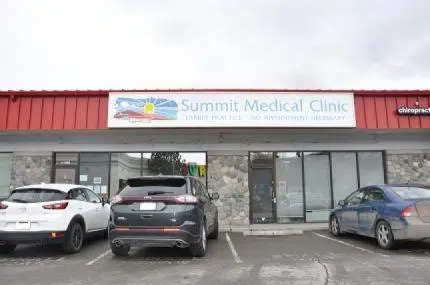 The closure of the Summit Medical Clinic on Summit Drive in Kamloops is expected to have a big impact.
"I think it's going to be a huge loss for the city. I mean they've been in business for almost 20 years," Mike McLoughlin says, president of the Walk-In Clinics of BC Association.
McLoughlin adds it's going to make it tougher for Kamloops residents who don't have a family doctor.
"They're a huge part of providing open access to primary care in Kamloops. And without this clinic in the new year,  this is going to set the access to primary back in Kamloops."
Kamloops North Thompson MLA Peter  Milobar calls the closure a disappointment.
"Certainly it will be a hole in the healthcare continuum within Kamloops. Unfortunately we had worries that the Minister of Health was shuffling the decks here with the primary care center."
The clinic will shutdown on Dec. 15.