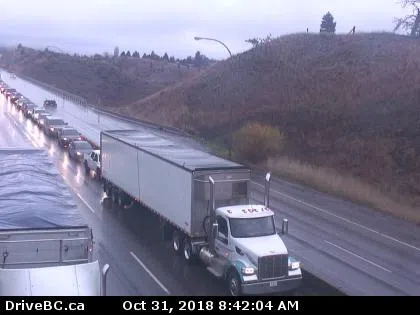 A package of Styrofoam was responsible for the closure of the Trans Canada Highway near the Peterson Creek Bridge.
Cpl. Jodi Shelkie says drivers swerved to avoid hitting it.
"This caused a three vehicle collision," she said. "A driver and passengers was transported by ambulance to a medical facility, but they appeared uninjured at the scene."
There were no other injuries.
Shelkie added the highway was never fully closed, and was cleared around 9:45 AM this morning.