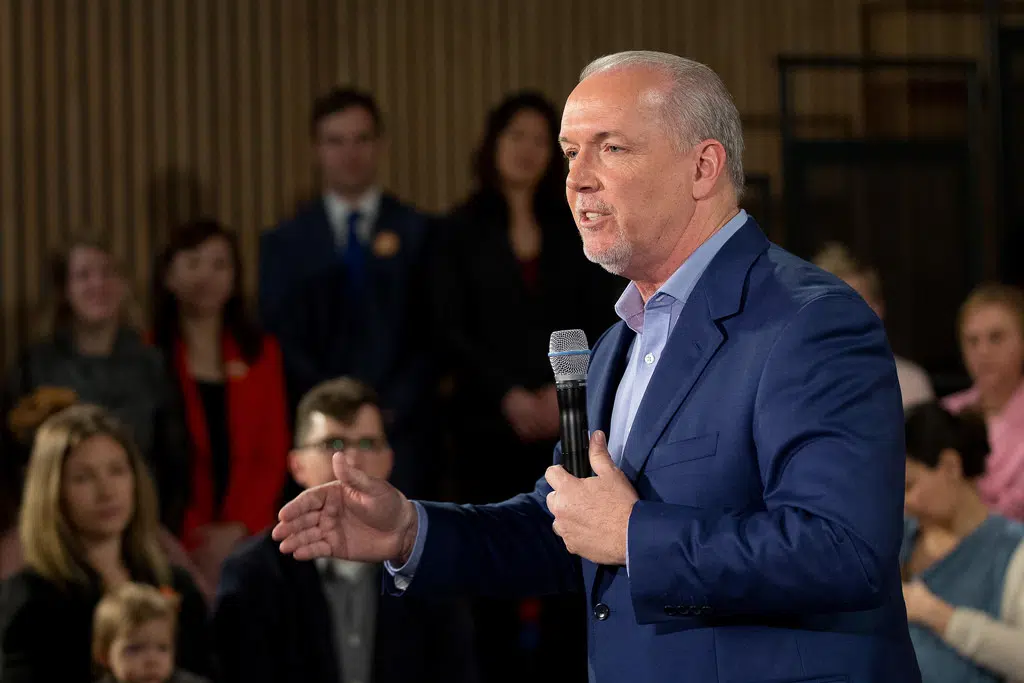 News that former NDP Premier Glen Clark is voting 'No' to proportional representation is being dismissed by the current NDP Premier.
John Horgan says in fact Glen Clark's former government is an excellent argument for adopting proportional representation.
"I am not surprised that Glen Clark would support first past the post because he was able to form a government with 39% of the vote. That is the very reason why we need to change the system. We need to make sure that every vote counts. If you get 40% of the vote you should only get 40% of the seats not 100% of the power."
Horgan says it is not just representation but he believes politicians will be forced to work better together across party lines under Pro-Rep.
"But I believe more cooperation is what the public wants. That is why I support proportional representation."
Clark told Business in Vancouver he does not like proportional representation and voted 'No' in the referendum.
"If you really want to get more representation, get more seats."
Proportional Representation referendum ballots are in the mail and must be sent back to Elections B.C. by November 30th.