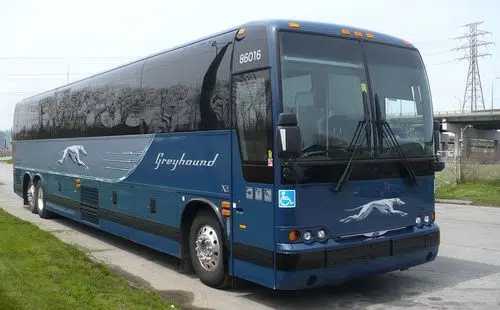 The mayor-elect in Clearwater says with Greyhound gone, there's a big gap in bus service to address.
Merlin Blackwell says the early impact is noticeable.
"I'm noticing a lot more hitchhikers already," he said. "Thursday night, I noticed a poor fellow trying to get north from Barriere. I saw him [the next] morning in Clearwater, so it took him overnight to get from basically from Barriere to Clearwater."
"I don't like the look of that kind of things."
With now no buses going north from Clearwater, Blackwell says that especially impacts workers in the oil patch… as well as tourists, seniors and residents with no cars.
"This is the route from the Lower Mainland, your Kamloops, and Kelowna to the patch," he added. "For those who can't afford cars or airline tickets, or if they have issues with transportation, they're left out in the cold, quite literally, on this one."
Blackwell says he's heard nothing to date of a potential new bus service and plans to bring up the topic to the Thompson Nicola Regional District board.