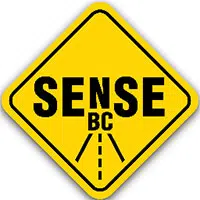 The province may be ignoring underlying causes for collisions on highways, as they announced reduced speed limits on some BC highways.
That's according to Chris Thompson, an associate with SENSE BC, who says the province should have waited, noting that you need more than three years of data.
"To be fair 2014 was an unusually safe year in terms of weather, at least from the research I've done," Thompson said. "When you look at Merritt, it had five times the precipitation in 2018 than it did in 2014."
"So of course all highways there would show more crash rates."
Transportation Minister Claire Trevena says government data indicates the top three reasons for crashes on the highways are distracted drivers, road conditions and driving too fast for the conditions.
But Thompson says we're comparing apples to oranges.
"None of the data we have now in 2017 and 2018, with more difficult winters especially on the mountain highways, is comparable to earlier years when the winter was safer, so to speak," added Thompson.
"We're comparing more weather issue related years after a speed limit increase, to relatively safer years before the speed limit was increased. So, of course, you're going to show an increase in crash rates."
Thompson would have left the speed limits in place for now until more data is available showing that speed limits were, in fact, the biggest factor for the increase in crashes, and not road conditions and other factors.